Just like women, men can play games, send mixed messages and stop themselves from saying what's on their minds.
If you're a woman dating a man, you might want a little insight into how his mind works and what it is that he wants from you. We'll never have the answers that speak for all men on the planet, but we do have 15 Whisper confessions from real guys that detail the things they want from the women in their lives, but don't like to say out loud.
Some of their desires are pretty logical, and not at all unique—most humans crave unconditional love and all its elements. There are also some confessions that are a bit more confusing, some you probably would have guessed, and others that will surprise you.
So, what do at least some guys secretly want from their women? Glad you asked! Read on to find out.
15. Have Your Own Goals And Strengths, And Be Your Own Person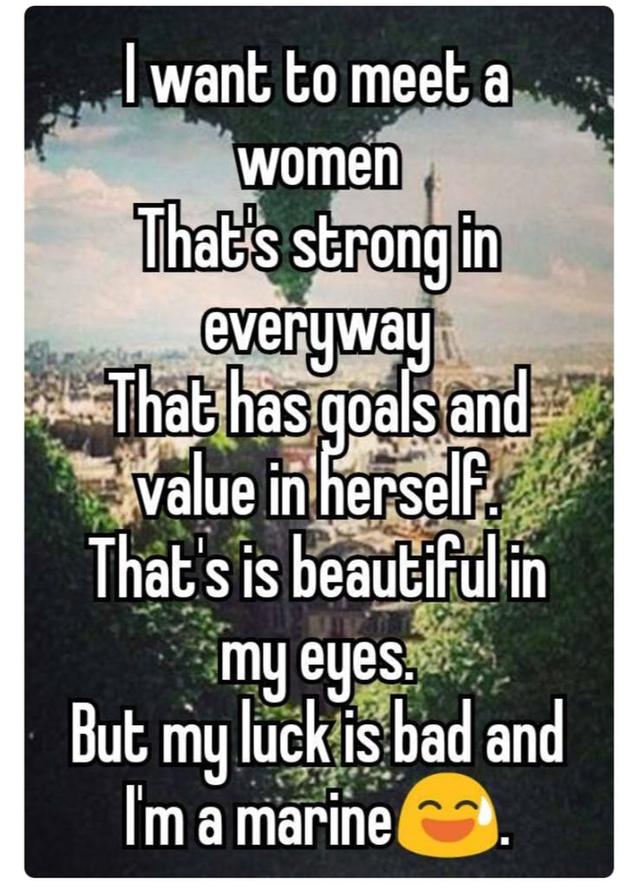 Bless this marine! He really said it all: people shine when they love themselves, work hard to fulfill their goals, stick to their values and show strength and resilience, even when it's hard. Beauty means something different to everyone, but these character traits almost always end up reflecting positively on a man or woman.
Many women believe that by doing things like this, they turn men off. They're afraid to have big dreams and chase them, they're afraid to show how strong they are and risk intimidating their love interests and they're afraid to stick by their values. But this guy is proof that these concerns are just silly. There may be men out there who don't want a real woman like this, but they don't have to be your problem. There are also plenty of guys who want nothing less than real.
14. Have "Respect" For Yourself, Whatever That Means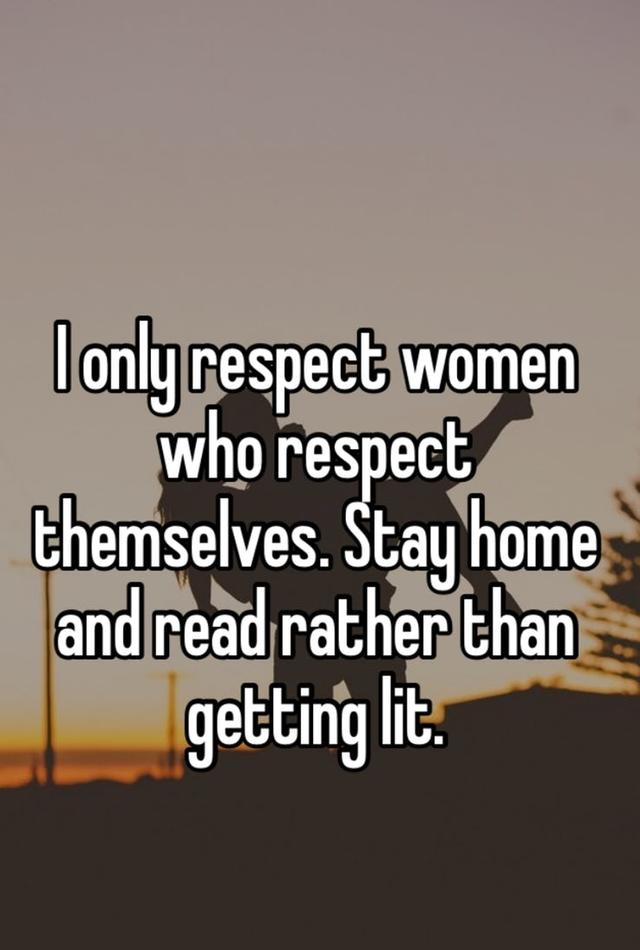 We get the notion of respecting people who respect themselves. It's hard to help someone when they won't help themselves, hard to love someone who doesn't love themselves and we subconsciously teach people how to treat us by how we treat ourselves. That's just how the world works.
What we don't understand is how going out and "getting lit" means that a girl doesn't respect herself; she's simply found something that will bring her enjoyment, and she's doing it. If anything, that shows that she does respect herself enough to let herself have some fun. Stay home and read if that's what you love to do, but don't feel pressured to act a certain way because of guys like this. Respecting yourself means living the life you want, not bowing down to what someone else thinks is appropriate.
13. Let Him Express Himself In His Own Way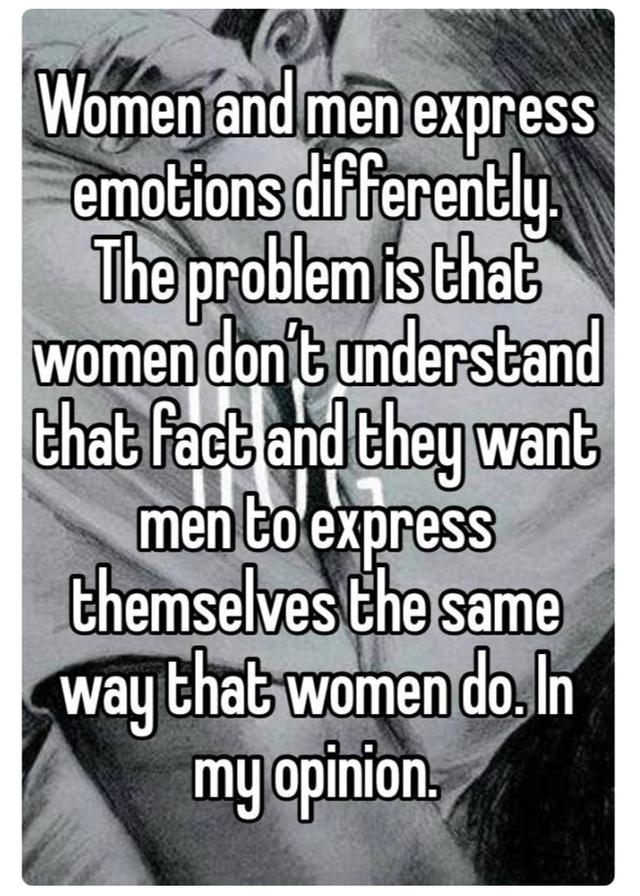 It's often been said that men have trouble expressing their feelings and don't like to get emotional, which leaves the women they're in relationships with feeling frustrated. But this guy makes a good point: perhaps most men do like to express how they're feeling, but they do it in a different way to what women are used to. From this confession, it seems like this man wishes women would just let him be himself and express himself however he wants.
We think this is good advice to take! As long as the way he goes about it isn't harmful to anyone, just let him get things off his chest however he wants to. This will keep him from bottling things up, which always results in a huge fight.
12. Ain't Saying He's A Gold Digger, But…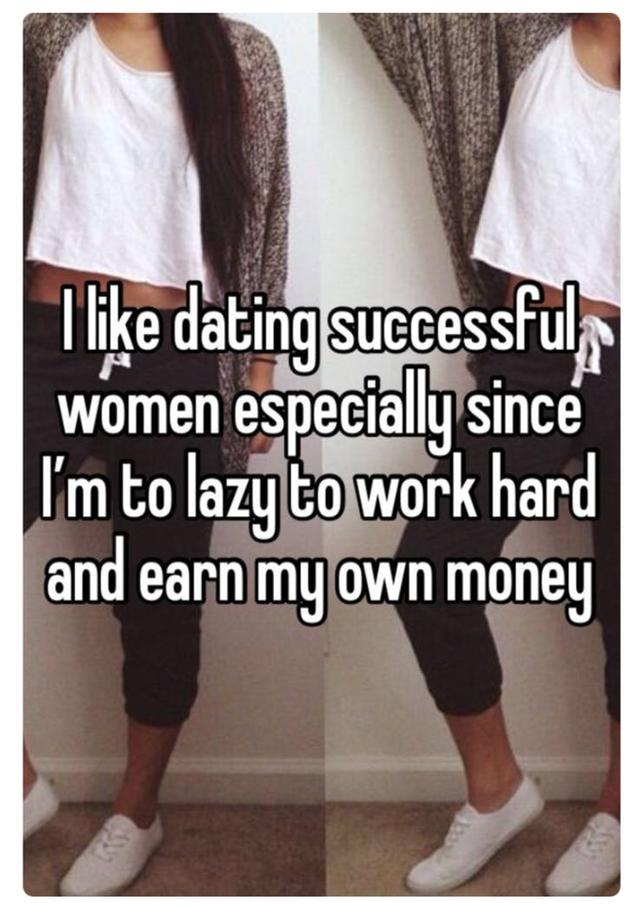 Can you imagine how controversial this would be if a woman said it? When we think of gold diggers or freeloaders, we tend to think of women. After all, the majority of women have only recently been given the opportunity to achieve financial and career success to the point that men do, so it's traditionally been women that leech off of men. But now that there is an increasing amount of successful women out there, male gold diggers and freeloaders are a thing!
This just serves to remind the successful and financially comfortable women to be careful. That's not to say that any man interested in them must have an ulterior motive, but clearly, some of them do. Thankfully, this sort of thing tends to be pretty obvious.
11. Some Guys Don't Want To Date Another One Of The Guys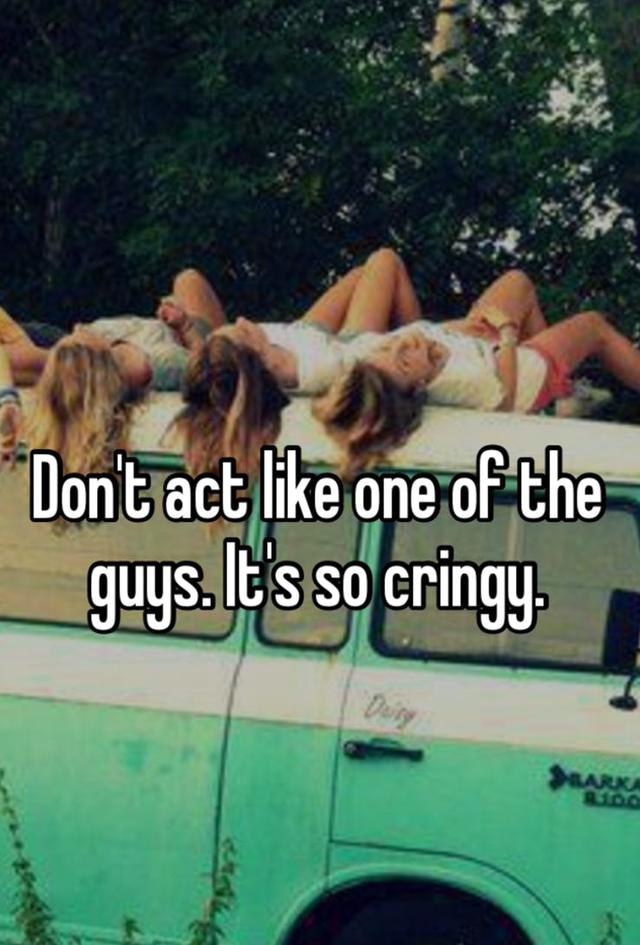 We can sort of see where this man is coming from. There are women out there who think that if they try to mirror the behavior of their guy, he'll somehow be more into them. This never works because it means she's straying from who she really is and trying to be something she's not to be accepted. Never a good idea!
On the other hand, some girls are genuinely more into things that are seen as traditionally masculine. Some girls don't like makeup, couldn't care less about creature comforts, don't like to shop and would much rather play football. Those women shouldn't be shamed out of being who they are because some guys don't like it. The bottom line is to accept who you are and trust that you'll find somebody who will accept it too.
10. Ask About His Passions, Interests And The Things That Make Him Tick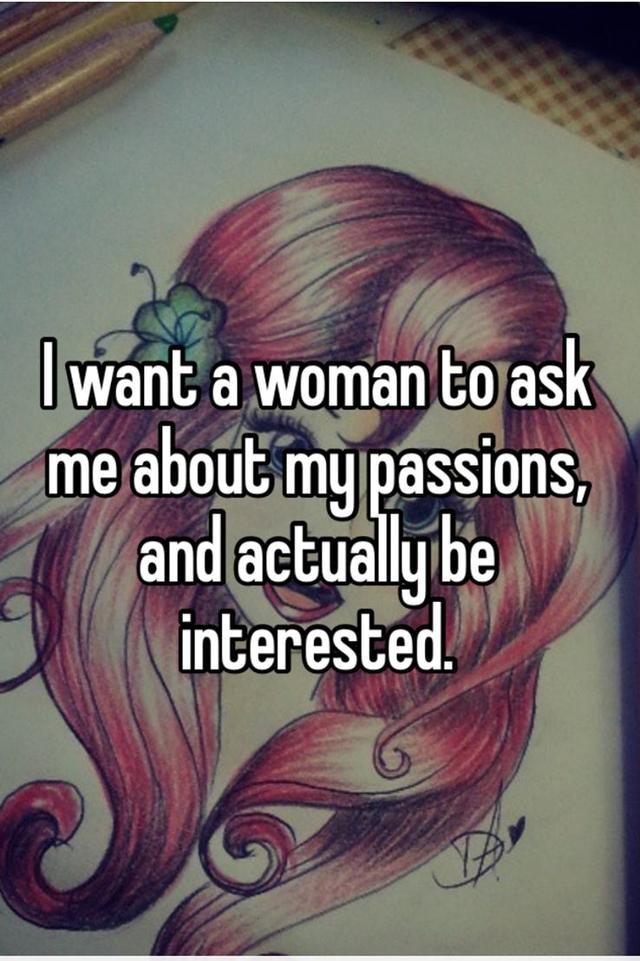 Wanting to talk about what lights you up is just a human thing, no matter who you are. We naturally want to share our passions and those things that instigate fires inside of us, so the person you're dating usually gets endless points for encouraging you to do that.
Unless he gets excited at the thought of cheating on women and bashing up puppies, you can't go wrong in asking him about the things that interest him. Find out what it is about them that he loves. Not only will this make him appreciate you and feel more comfortable and accepted around you, but it will help you to get to know him better than you did before and form an even deeper connection. Try it!
9. Be Bold Enough To Make The First Move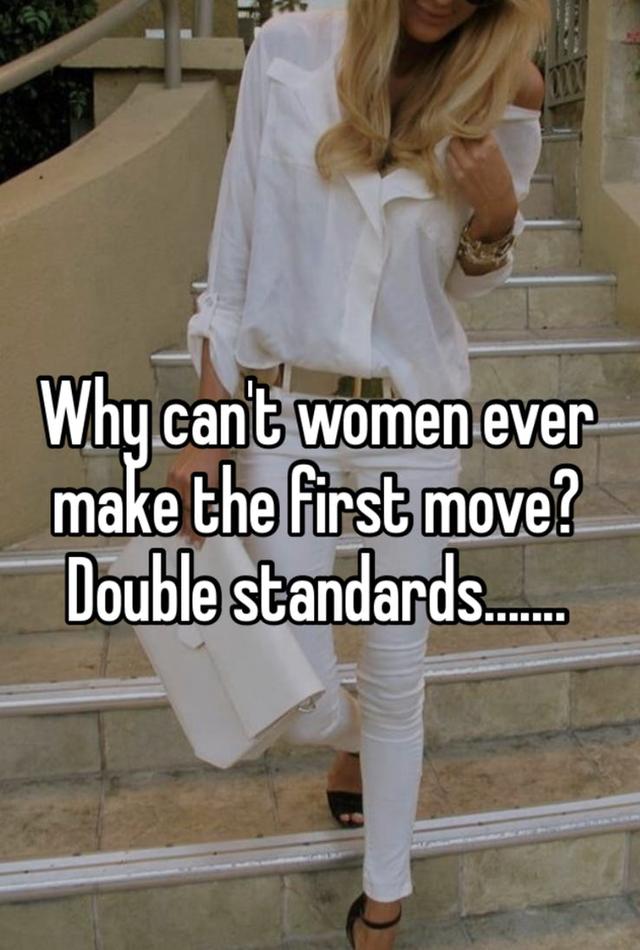 Society has traditionally painted very clear pictures of what the gender roles should be: in the context of a courtship, women should be reserved and hard-to-get and men should be the chasers. For obvious reasons, not everyone feels like they fit into this strict mold, but even in 2018, some people still feel too afraid to step outside of the designated boundaries.
According to this anonymous man, there are at least some guys out there who would prefer women to make the first move for a change. It goes without saying that being the one to instigate conversation and take that step is daunting, which is all the more reason why it shouldn't always fall on the man's shoulders. Walking over there is scary, but it also comes with a huge amount of power, and will probably immediately gain you the other person's admiration, even if they aren't feeling you back.
8. Some Guys Like Women To Dress Up Rather Than Down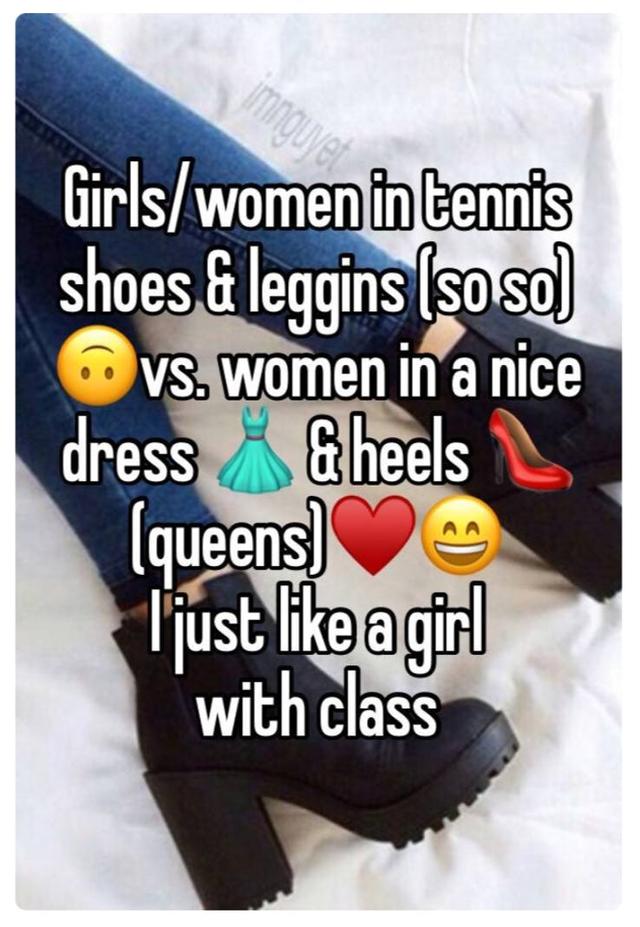 There are men out there who honestly couldn't care less how a woman is dressed, and then there are others, like this guy on Whisper, who do notice what she's wearing. This particular man (and there would be others like him) finds it attractive when women get dressed up in heels and chic outfits.
What you wear is a personal choice, and we wouldn't recommend changing up your style just to suit guys like this (or switching from heels to sweatpants for the same reason). At the end of the day, you always look the best in what you feel comfortable in. The most stylish dress in the world would seem off on someone who's self-conscious in it. Find what you feel the best in, whether that's a dress, leggings, makeup or jeans, and rock it.
Read the rest of this list in 4 hours!
Thank you for reading my blog. Please read, like, comment, and most of all follow Phicklephilly. I publish every day at 8am & 12pm EST.
Instagram: @phicklephilly            Facebook: phicklephilly