I spoke with my hire at the salon, Eileen who is a master of make up and she inspired me write this piece. With her help we came up with the following:
These 8 tips on Makeup will make any woman look like a model. And all thanks to some tricks that you probably never heard about before.
All Women try to improve their makeup skills and, as a rule, achieve success. However, there are some really useful things that not everyone knows, but this will simplify any make-up procedure.
We decided to give you some tips that will be very useful to every woman when applying makeup.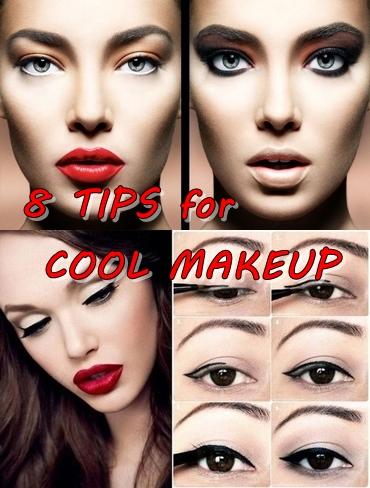 Makeup Tips №1: Lipstick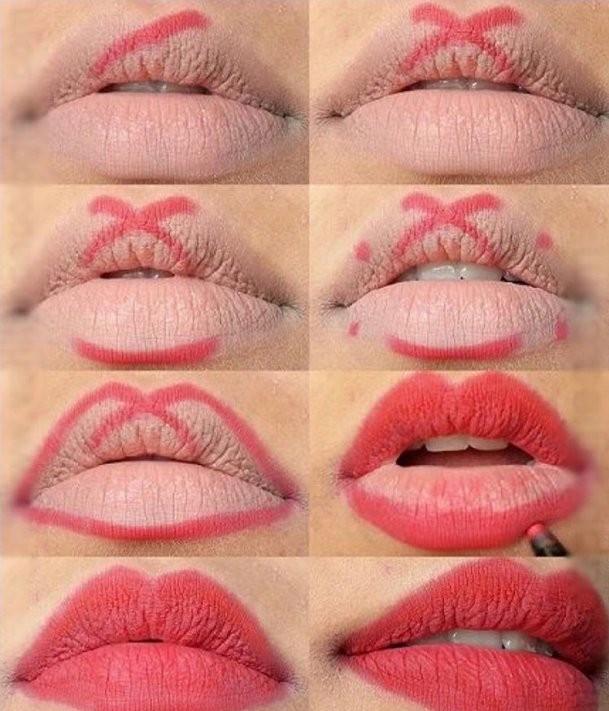 Start applying an X-shaped version of a lipstick application that looks like Cupid's onion. This will make your makeup more intense. If you choose a bright color of lipstick, make the rest of the make-up in more neutral tones. Otherwise, you can create a clown effect. Also, we advise not to apply lipstick intensively on the entire surface of the lips, it's better just to shade it.
Makeup Tip # 2: Eye Shadow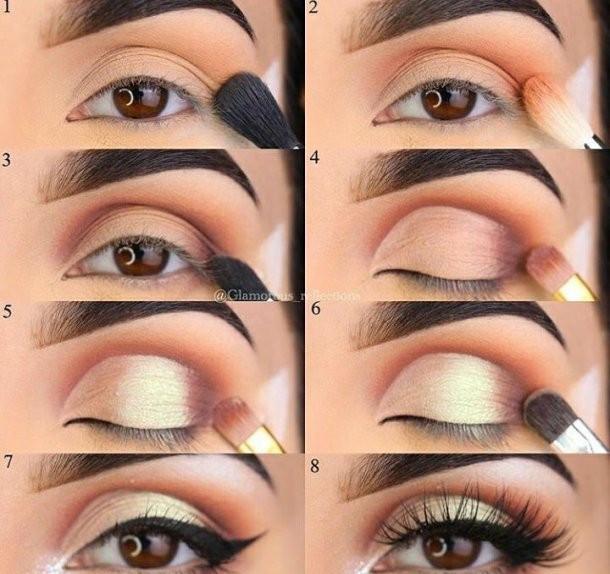 Apply the base before using the eye shadow. This will reduce the problem of oily skin and wrinkled eyelids. We also recommend using high quality brushes to put shadows on your eyes, otherwise your makeup can easily crumble. And one more little tip – apply white shadows in combination with bright colors – this will make your eyes more expressive.
Make-up tip number 3: Eyeliner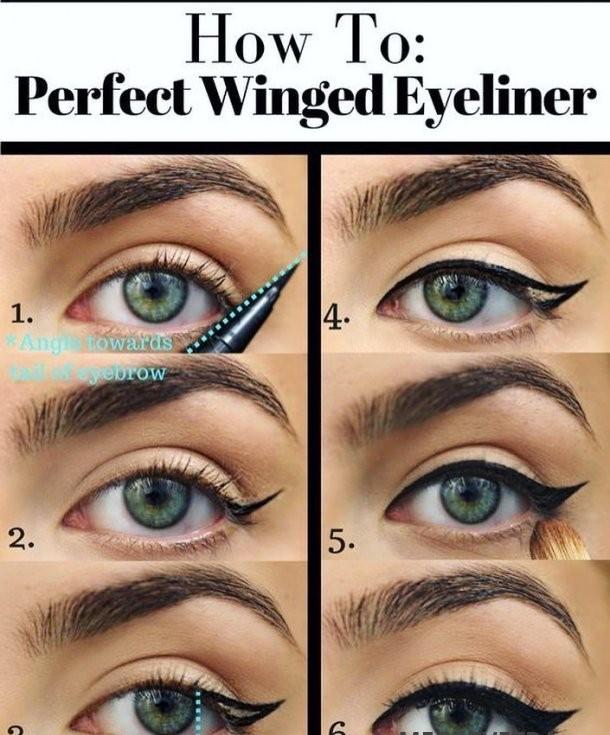 Do not drive the arrow line continuously as a marker, because it will look pretty thick. Instead, make the lines in a gradual and precise form. When applying eyeliner, do not look directly into the mirror. It is better to approach, slightly raise your head and chin to the mirror. Look down and start drawing the arrow from the inner corner. Not necessarily the eyeliner should be black. You can try using different colors according to your skin tone. Brown colors, from light to dark, are better for light skin, especially if you have green eyes and blonde hair.
Make-up tip number 4: Mascara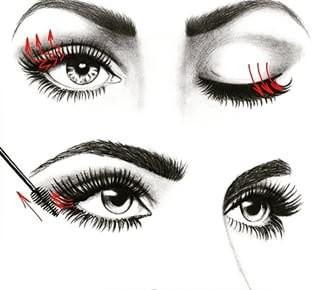 Always clean the brush on the fabric, before applying to the eyelashes, to avoid the little ones that will eventually ruin your makeup. Do not use waterproof mascara every day. It has a longer lasting effect, but contains more harmful chemicals than ordinary mascara.
Make-up tip №5: Powder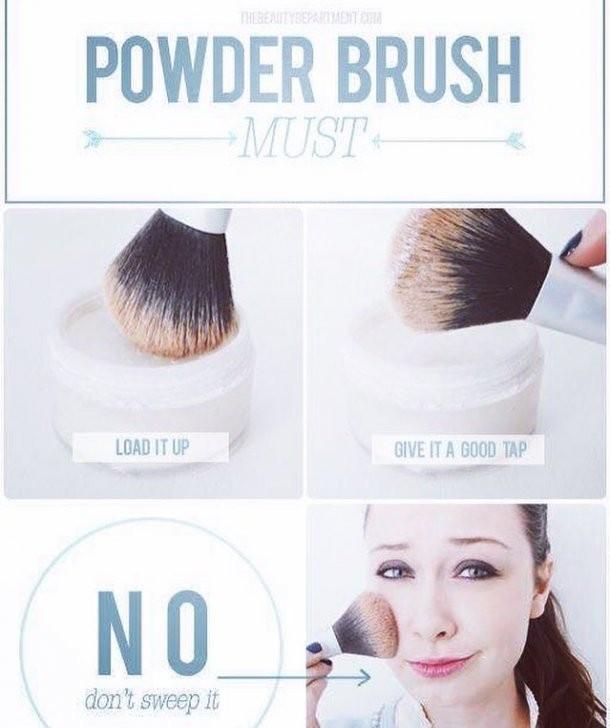 Always choose a large brush for powder application. Use powder only if you want to get rid of greasy shine. Even so, try to limit it in zone T (nose and forehead). Add only a light layer of powder, because it can age your face, highlighting wrinkles.
Makeup Tips №6: Corrector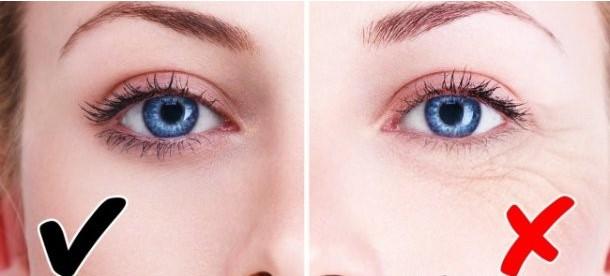 Use a special corrector for different areas of the face. Circles under the eyes are better covered with peachy tones. Olive tones for red dots. First use them, and then continue with another layer of the corrector for the usual skin tone. Do not use a corrector on the eyelids, because it will create wrinkles. And to wrinkle under the eyes have disappeared, apply a small amount of jojoba oil on the problem line, and the skin will again look fresh. Do not use too much corrector in the same area. Instead, apply it to the layers. Apply a small amount in the beginning, allow it to dry, and then another layer.
Makeup Tips №7: Eyebrows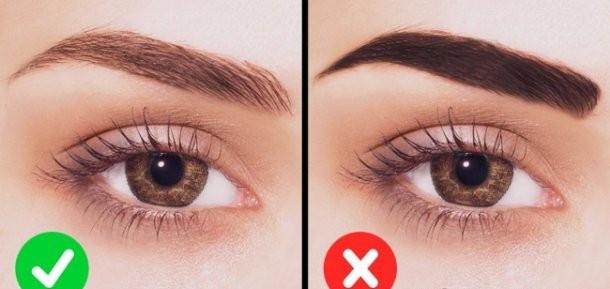 Draw a contour with a brown pencil or powder shadows along the eyebrows. One common mistake is that the eyebrows look like painted. Always make the makeup so that the eyebrows look as natural as possible. However, do not forget to draw eyebrows if they are rare. Do not use dark pencils: it's better to use eye shadows and shade them with a brush.
Makeup Tips №8: Basis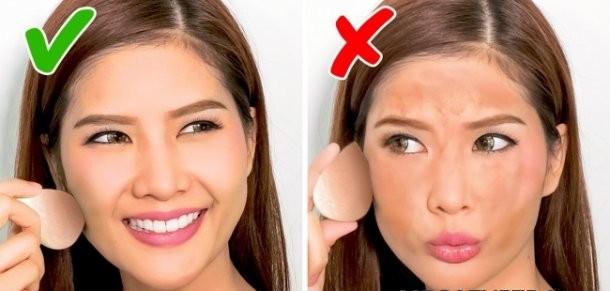 For the base to sit well on the face, use oil. And then try to give your face a break from 30 minutes to an hour before applying means for skin care and makeup base. The chin area is the most suitable area to try a new product and choose the right tone when it comes to the base.
Was our advice helpful? We look forward to your opinion in the comments!
Thank you for reading my blog. Please read, like, comment, and most of all follow Phicklephilly. I publish every day at 8am & 12pm EST.
Instagram: @phicklephilly    Facebook: phicklephilly