Do you know a couple that you're convinced shouldn't be together? Many of us invest too much on the fictional romances in our favorite shows that we often end up believing we know exactly which of our friends should end up together and which ones are wrong for each other.
Although the concept of "happily ever after" is as fictional as Cinderella and her Prince, most of us still believe some people have a shot at ending up in a relationship which the parties involved will never disagree. However, even those who end up in "perfect relationships" always find out they're not immune to relationship problems, and they have to work even harder to keep their relationship going.
One of the disadvantages of being a celebrity is that everyone out there makes it his or her business to meddle in their personal lives, so their relationships are subject to public opinion. Therefore, people everywhere have their opinions concerning which celebrity couples should be together and which ones should break up.
This list is about celebrity couples who have been through very tough challenges which should have split them but didn't. Celebrities often have a reputation for hooking up and breaking up with whoever they're with, to the point that we love to celebrate those who survive many years in the same relationship. Here are 15 celebrities who should have broken up a long time ago but are still going strong. Which of these do you think are likely to break up in the near future?
15.RAY RICE AND JANAY PALMER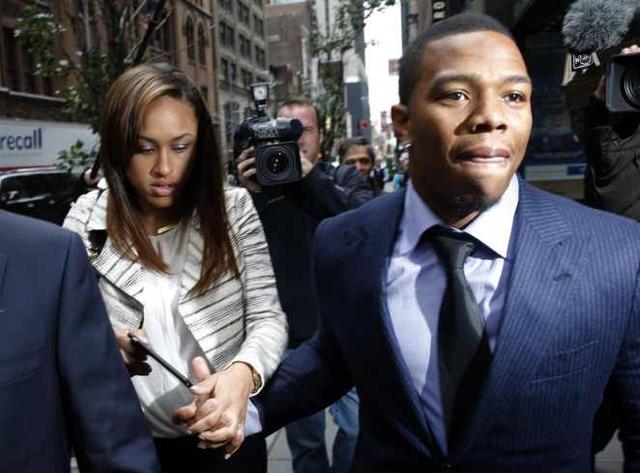 Have you've watched the video of what happened between Ray Rice and Janay Palmer in an elevator back in 2014? If you have, then you know that at the time, Rice hit Palmer in an elevator while the two were engaged to be married. For the sake of those who've not watched it, it's important to point out that Rice intentionally hit his fiancee so hard that he knocked her out.
In addition to having to answer charges of third-degree aggravated assault, his contract with the Ravens was terminated and the NFL suspended him indefinitely. He appealed the decision in federal courts and won, but he has not gotten an opportunity to play professional football since.
The interesting thing is that these two got married six weeks after the incident took place, and according to Palmer, Rice made a mistake he'd never made previously and would not make again. Palmer is a unique woman since very few women would have married a man who had previously hit them, let alone knocked them out. This relationship should have been over the moment Palmer recovered from the blow, but these two are still going strong.
14.JAY-Z AND BEYONCÉ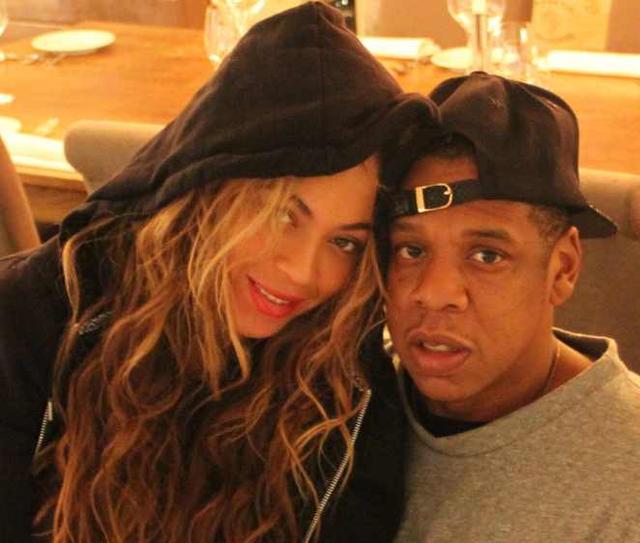 Many people consider Jay-Z and Beyoncé to be the most powerful couple in music, which is arguably the case. Both have risen to the highest possible levels in the music industry individually, so you can imagine just how powerful they are as a couple. However, their presence on this list means that even the most powerful couples are not perfect.
If you've listened to Beyoncé's Lemonade, then you know she sang songs about her husband's infidelities at length and was clearly not pleased. In addition, Jay-Z's 4:44 confirms the unfaithfulness Beyoncé mentioned in her album and even further admitted to straying in an interview with The New York Times.
You must be thinking to yourself just how crazy someone would be to be unfaithful to Beyoncé since every woman would want to be her because she's so beautiful and successful. This should have been the point at which this high-level couple would have broken up, but they chose not to. Since these two worked out their issues, there's no reason other people can't overcome similar challenges as well.
13.KANYE WEST AND KIM KARDASHIAN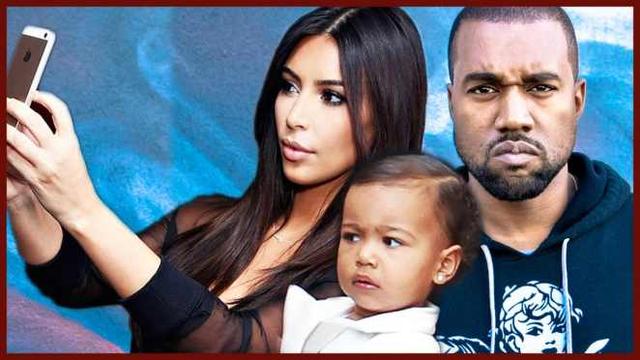 Although Kanye West and Kim Kardashian got married back in 2014, some people still think their marriage is a sham and a union that happened just to make them relevant and attracted worldwide attention. Since Kim and her whole family will literally do anything to stay in the news, her marriage has played a huge role in helping her meet this objective, and she's reaping big-time from it. Her social media presence and "reality" shows have made her one of the richest reality tv celebrities in Hollywood.
On the other hand, Kanye West seems like he didn't mind marrying a hot woman, and was aware of the benefits the union would have on his music career and his image. Many people think these two shouldn't be in a relationship, let alone a marriage, but somehow, they've made their relationship thrive. Whether these two got married because they're in love or whether it was a good business arrangement is up to them.
12.GABRIELLE UNION AND DWYANE WADE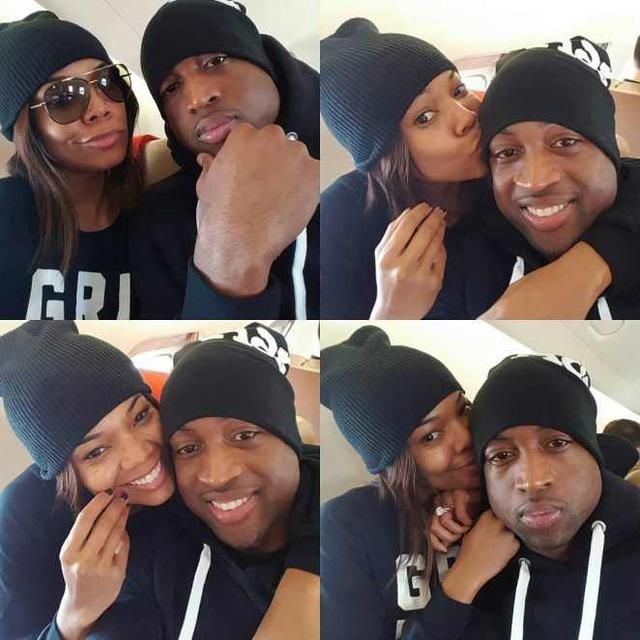 Many people would argue that Dwyane Wade and Gabrielle Union are one of the happiest couples on the planet, owing to just how much fun these two have together. Union, who is a celebrity actress, and Wade, who is a superstar basketball player, first got together in 2009 and got married in 2014. Since their amazing wedding, these two have shared images of the fun moments they have together on vacations and on dates, and it's clear they're not afraid of a bit of PDA (public display of affection).
These two make it to this list because, in 2013, Wade hooked up with Aja Metoyer, a longtime friend, and she gave birth to his son in November of the same year. In his defence, Wade claimed he and Union had split up at the time, so he technically didn't betray her. A month after his son was born, he proposed to Union and she said yes. They got married in August of 2014. These two should've broken up even before they got married, but their love is keeping them strong.
11.WILL SMITH AND JADA PINKETT SMITH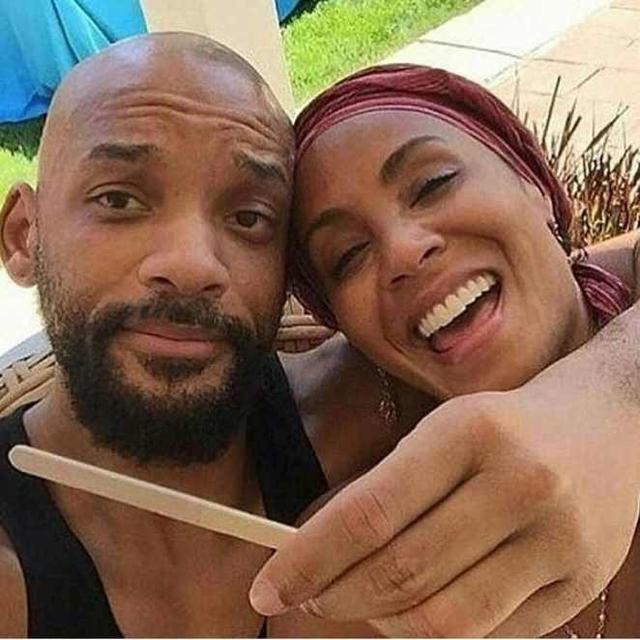 Will Smith and Jada Pinkett have for the longest time been considered the most powerful couple in Hollywood, owing to just how successful these two are. Will has been called "the most powerful actor in Hollywood," and has been considered by Forbes to be the most bankable star worldwide; owing to the success of the films he has played leading roles in.
Jada, on the other hand, is a successful actress who has starred in films such as Set It Off and Menace II Society and appeared in successful franchises such as The Matrix films and the Madagascar animated films.
These two have been married for 21 years, and they're here because so many people have claimed they've both been unfaithful to each other at some point. One incident mentioned in the tabloids claimed Will caught Jada and Marc Anthony in their family home— claims which everyone involved refuted. These two have continued to be strong in their relationship, despite the pressure to give up and break up.
10.DAVID AND VICTORIA BECKHAM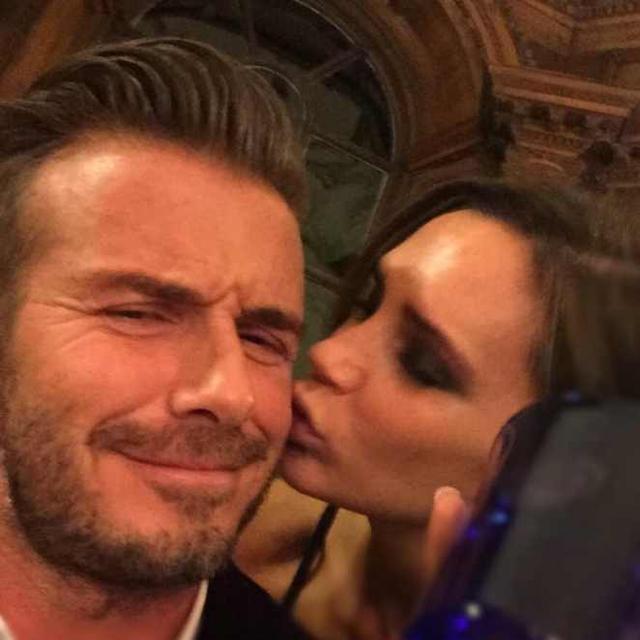 Since it's common knowledge that many celebrity relationships and marriages don't last, David and Victoria Beckham are unique in that they've been married for the last 18 years and are still going strong. What makes the relationship even more amazing is that both of them are huge celebrities in their own right. They have the type of celebrity marriage that hardly lives past a few years.
The main reason that they make it to this list is because of a woman named Rebecca Loos, who purported to have had an illicit fling with David back in 2004 when she was his personal assistant. At the time, David was still married to Victoria, and the media had a field day reporting the incident making Rebecca one of the most famous women in the world at the time.
David and Victoria should have split at this time, but they stuck together and overcame the shame and negative publicity which resulted. David admits he has made mistakes in their relationship but has never confessed to being involved with Rebecca in the way she claims he was.
9.SARAH JESSICA PARKER AND MATTHEW BRODERICK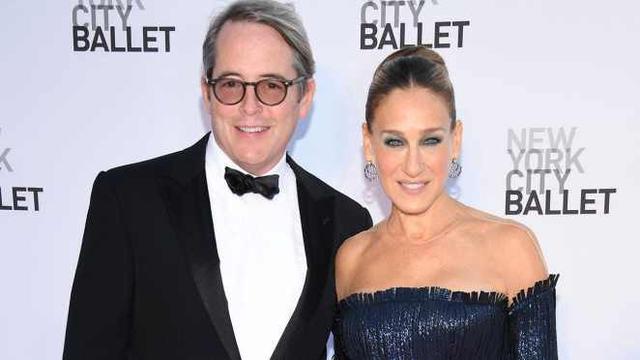 Since 1997, Sarah Jessica Parker and Mathew Broderick have been married to each other, and by the way things are going, these two will spend the rest of their lives together. It's so amazing when two successful actors can stay married for more than 20 years, despite their hectic acting schedules, which often separate them for long periods at a time.
Although these two always look happy, they're on this list because Matthew allegedly had a secret fling with an unnamed woman while his wife was shooting the film Sex And The City. When the news broke, Matthew, through his spokesperson, didn't deny the allegations and refused to comment on the issue.
Although this secret relationship should have been the end of their marriage, these two chose to remain together and overcome this challenge. These two have said many times they love each other, and since they've gone through so much together, we have no reason to doubt them. They have three children together.
8.BILL AND HILLARY CLINTON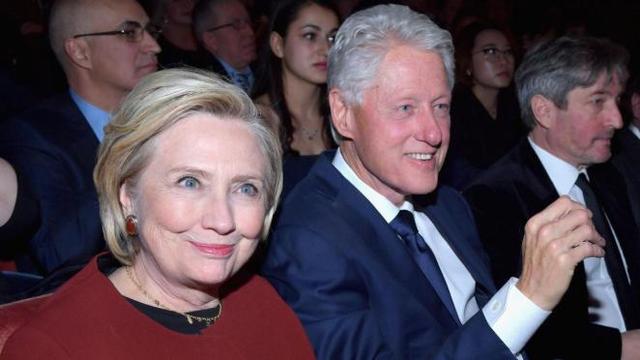 Bill Clinton was the 42nd president of the United States, and he served as president from 1993 to 2001. Hillary Clinton, on the other hand, has held several powerful political posts as well, and when she ran for the presidency in 2016, she won the popular vote but lost the presidency to the incumbent President Donald Trump.
These two have been married since 1975, and chances of them breaking up now are slim to none. However, they make it to this list because their marriage would have ended back in the '90s when Bill was still president. Several women came forward accusing Bill of misconduct, with Monica Lewinsky's case coming close to ending Clinton's presidency through an impeachment because he was accused of perjury.
The allegations, scandals, court case, and all of the things that resulted were possibly the toughest period for their marriage to survive. If these two can survive so much humiliation, then couples all over the world need to work harder to save their marriages.
7.DAVID LETTERMAN AND REGINA LASKO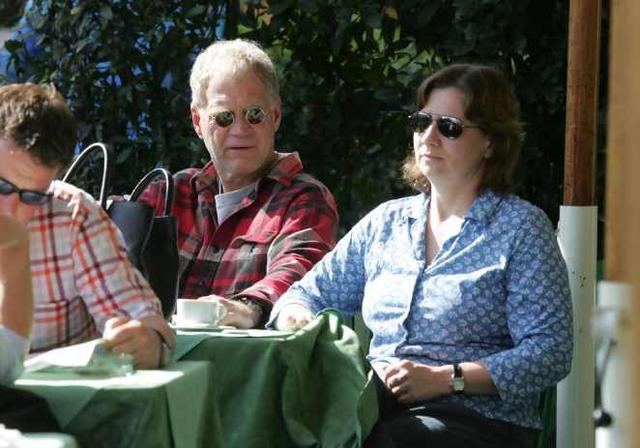 David Letterman was initially married to Michelle Cook, but their marriage ended in October of 1977. Before getting involved with his current wife, Regina Lasko, Letterman had a serious relationship with Merrill Markoe for ten years up until 1988. Letterman's relationship with Lasko started in 1986 when he was still living with Markoe, and they were in a relationship for 23 years until 2009 when they officially got married.
This marriage would have ended as soon as it began because in 2009, barely six months after they exchanged vows, he was caught in a scandal, which forced him to apologize to his wife in one of his shows. He announced to his viewers that someone had tried blackmailing him by threatening to release information which suggested he'd had inappropriate relations with several colleagues if he didn't offer him two million dollars.
Although the information was true, Letterman went to the authorities and the perpetrator was caught and his confession worked towards mending his almost breaking down marriage. However, his marriage to his wife continued to this day.
6.NICOLE KIDMAN AND KEITH URBAN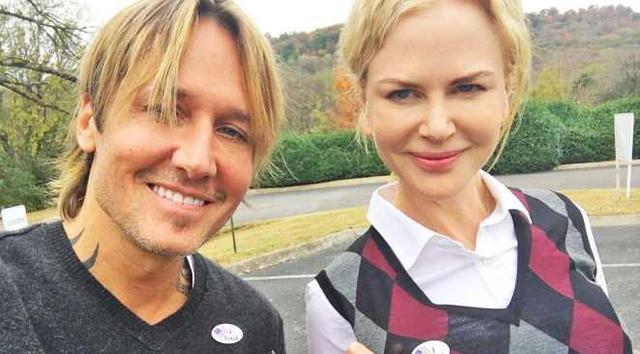 Nicole Kidman used to be married to Tom Cruise, and the two adopted children together during that time. However, five years after Tom left her, she married Keith Urban in June of 2006 in Sydney, and they've been together ever since. They have two children of their own. In 2015 during an interview, Kidman claimed she and Urban didn't know each other well when they were getting married, but they got to know each other in their marriage.
These two make it to this list because, in addition to the many problems couples go through when they're married, they had to survive rumors of Urban's alleged unfaithfulness. Amanda Wyatt claimed she was repeatedly involved with Urban when he and Kidman were engaged and added she felt sorry for Kidman.
For over a decade, this couple's marital troubles have hit the tabloids, but it's safe to say they've reduced in the recent past. Such accusations, whether true or false, sure strained the relationship, and Kidman and Urban chose to stick together through that storm.
5.DAVID BOREANAZ AND JAIME BERGMAN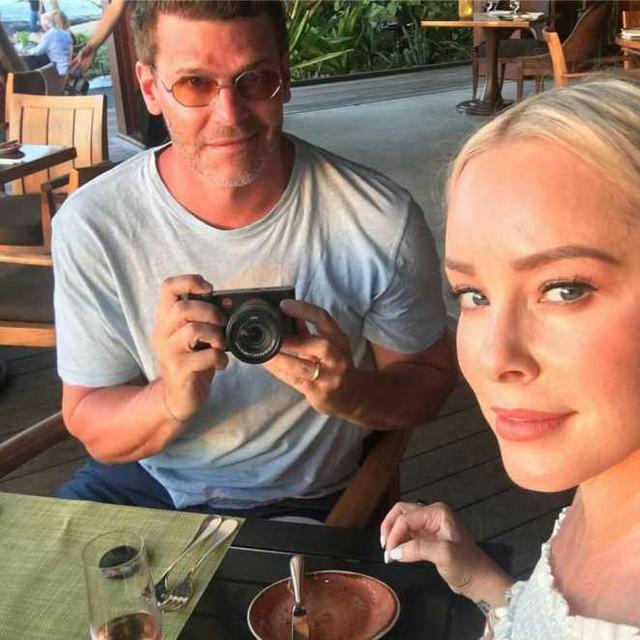 David Boreanaz is an amazing actor, most popularly known for his role as Seeley Booth, an FBI special agent in Bones, a comedy-drama series, or currently as Jason Hayes, in SEAL Team. His wife, Jaime Bergman, is a model and an actress who has appeared on several magazine covers and in a number of Playboy videos. These two got married back in 2001 and they have two children, a son called Jaden and a daughter called Bella.
These two have made it on this list because back in 2010, David acknowledged his involvement in a secret fling with one of the women Tiger Woods apparently betrayed his wife with a woman named Rachel Uchitel. In addition to admitting he strayed from his wife, text messages concerning the relationship surfaced on the internet, an embarrassing situation that should have broken this marriage up. What's even worse about the timing of the whole incident was that his wife was pregnant with their second child.
4.SNOOP DOGG AND SHANTE BROADUS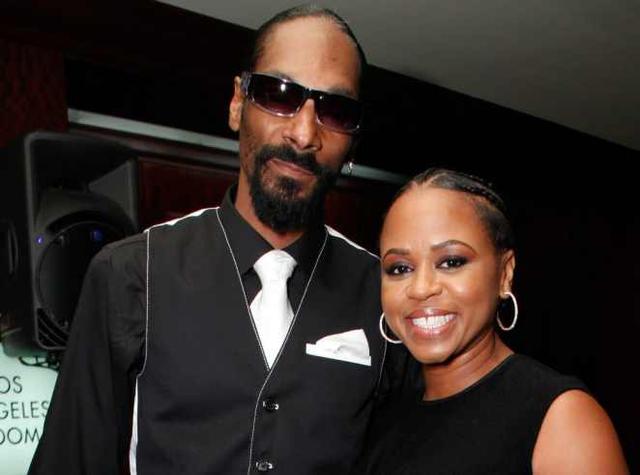 Snoop Dogg is one of the greatest and most influential musicians we have today, and he has developed a huge fan base since starting his music career back in 1992. Throughout his career, he has sold over 23 million albums domestically and 35 million worldwide, making him a very successful musician.
He has so far released 14 studio albums and holds 17 Grammy award nominations. Despite breaking into the music industry with hip-hop, funk, and gangsta rap, he's currently doing more of reggae, after converting to Rastafari back in 2012.
In 2013, Snoop told Queen Latifah that he took his wife through turmoil on his journey to success, and at the time he didn't understand just how much he was hurting her. He further explained how he decided to start loving his wife and children by reprioritizing his life. Back when he was placing his career before his wife and children, his marriage should have ended, but the good thing is that they're still together.
3.PINK AND CAREY HART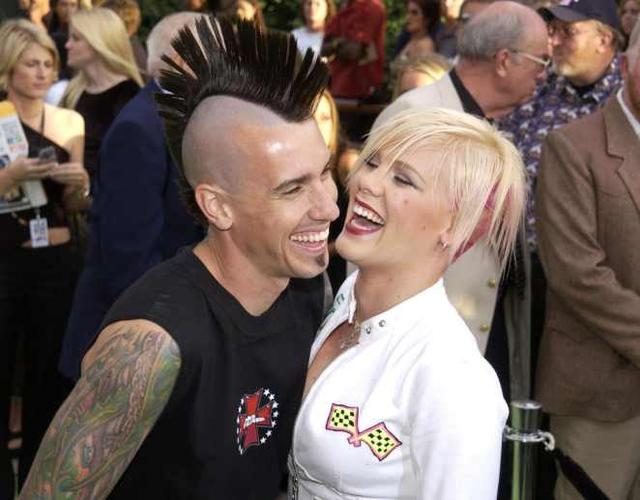 Do you know two people in a relationship who appear as if they're wrong for each other, owing to the amount of drama they cause? If you've followed Pink and Carey Hart's relationship for the 12 years they've been together, you will obviously think these two don't belong together.
Since they got married back in 2006, they've officially broken up twice, and even picked up divorce papers to end their marriage in 2008 when they were just two years into it. Although we're not quite sure why they broke up the first time, the reason they split the second time was due to their hectic work schedules, which would force them to spend so much time apart they would hardly have any time to deal with issues in their marriage.
Pink went out of her way to win back her man, and her effort paid off because they're still together. Both confess that their marriage isn't perfect, and was it not for their desire to hold on to what they have, their marriage would have ended a long time ago.
2.NAYA RIVERA AND RYAN DORSEY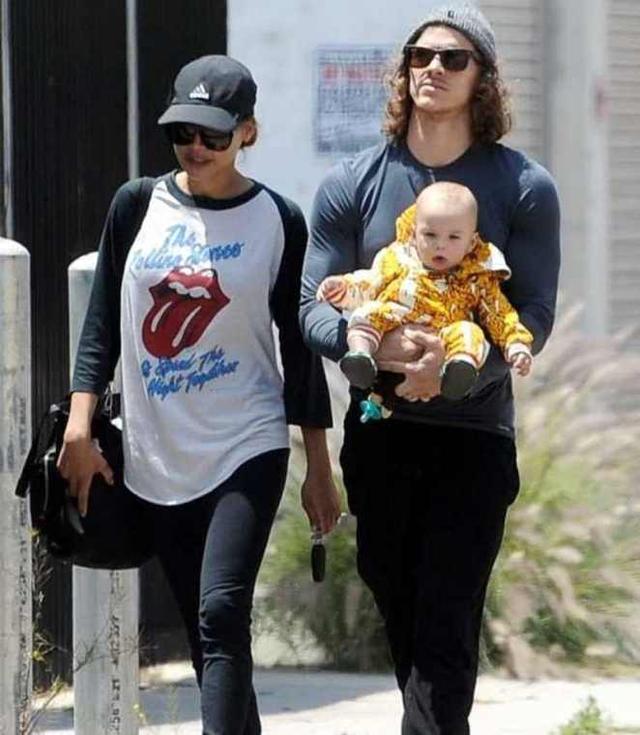 Naya Rivera is popularly known for the role she played in Glee from 2009 to 2015, a cheerleader called Santana Lopez. For this and many roles, she has received numerous awards and award nominations since she's a highly talented actress and musician. She married Ryan Dorsey in 2014, and although these two have been married for just four years, they've had to overcome issues some couples who've been married for decades have never experienced.
In November 2016, barely two years into their marriage, Naya filed for divorce, but they called off the separation in October of 2017, meaning they lost a year in the split. In November of 2017, authorities in Kanawha County, West Virginia arrested Naya for domestic battery. Apparently, she hit Ryan in the head and on the face during a disagreement. After she was released from jail, she refiled for divorce, and we're waiting to see what will happen. This relationship should have ended a long time ago, but these two have a chance to mend it.
1.KOBE AND VANESSA BRYANT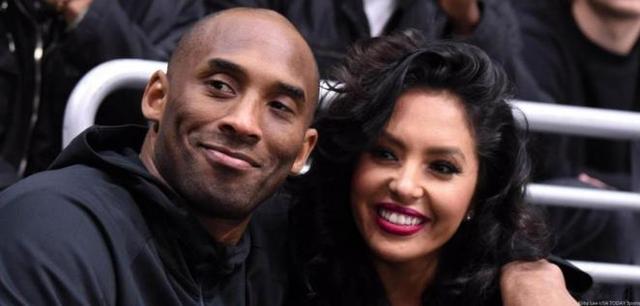 If you love basketball and have watched a few NBA games, then the name Kobe Bryant is not new to you. Bryant is one of the best guards in the history of the NBA, and many people have even claimed he was greater than Michael Jordan was. With the Los Angeles Lakers, he won the Championship five times and was the NBA's MVP in 2008, NBA Finals MVP in 2009 and 2010, and he won an Academy Award for his short animated film Dear Basketball just this year.
However, Bryant and his wife are not on this list because of the great achievements in basketball, but because they went through one of the toughest challenges a marriage could ever go through. In 2003, Bryant was arrested for allegedly assaulting a 19-year-old at a hotel in Eagle County, and the case that followed tarnished his reputation and he not only lost many of his endorsement deals but many of his fans.
During the course of the case, his marriage should have ended, but Vanessa stuck with him. In December 2011 she filed for divorce but called it off a month later, and we can only assume they're happily married today.
Thank you for reading my blog. Please read, like, comment, and most of all follow Phicklephilly. I publish every day at 8am & 12pm EST.
Instagram: @phicklephilly                            Facebook: phicklephilly