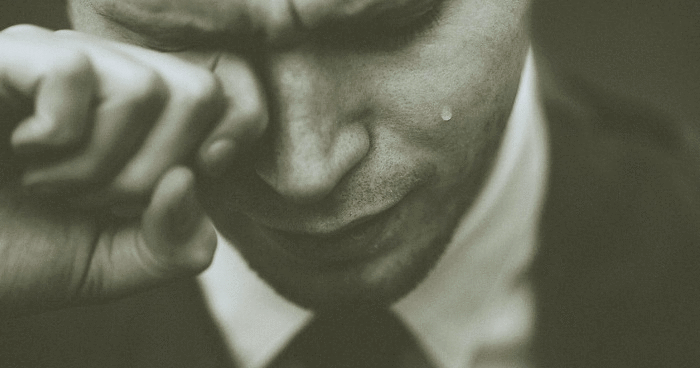 Given that we live in a time when only half of marriages manage to pass the test of time, good marriage advice is more than necessary.
While following marriage advice from a person who failed at it seems counterintuitive, this couldn't be further from the truth. It is honest and practical advice, emphasizing the things that this man learned from his first marriage.
Soon after his divorce became official, Gerald Rogers, author and motivational speaker, shared a wedding day photo and a message about what he has learned about keeping a marriage happy.
"Obviously, I'm not a relationship expert. But there's something about my divorce being finalized this week that gives me perspective of things I wish I would have done different… After losing a woman who I loved, and a marriage of almost 16 years, here's the advice I wish I would have had… "
Here are some of his tips on how to keep your marriage happy and healthy:
1. Never stop courting
Never take your woman for granted! Never stop courting and dating, because she chose you and doesn't deserve you to get lazy in your love.
2. Protect your own heart
Love yourself because you need to protect your own heart just as you are committed to being a protector of her heart. There is a special place in your heart for your wife, so you should keep it and refuse anyone else to enter there.
3. Fall in love over and over and over again
Changes will come, and in that you need to re-choose each other. If you don't take care of her and show her that you are in love with her as the very first day, she might give her heart to someone else.
4. Always see the best in her
Focus on the good things about her; the things you love. If you focus on those that bug you, you will only see reasons to be bugged.
5. It`s not your job to change her or fix her
Your job is to love her as she is, rather than trying to change her.
6. Take full accountability for your own emotions
It is your own responsibility to find your happiness, and that joy will spill over you relationship and your love. You need to understand that it is not your wife`s job to make you sad or happy. It is up to you!
7. NEVER BLAME your wife If YOU get frustrated or angry at her, it is only because it is triggering something inside of YOU
Again, your emotions are your responsibility. When you heal yourself, you will not be triggered by her anymore.
8. Allow your woman to JUST BE
When she is upset or depressed, it is not your job to fix it, but to hold her and let her know that everything will be okay. Don't run away when she is down! Stay present and listen!
9. BE SILLY… don't take yourself so damn seriously
Laugh and make her laugh!
10. Fill her soul everyday
Make her feel cherished and teach her to love herself. Make it a priority to make her feel like a princess.
11. Be present
Give her all the time and attention she needs.
12. BE WILLING TO TAKE HER SEXUALLY
To carry her away in the power of your masculine presence.
13. Don't be an idiot
Try to make as fewer mistakes as possible.
14. Give her space
Give her the space she needs, so that she doesn't feel suffocated.
15. Be vulnerable
Being vulnerable is completely fine.
16. Be fully transparent
You must share everything! Drop that mask…
17. Never stop growing together
Find common goals and visions to work towards.
18. Don't worry about money
It never helps when partners fight over money.
19. FORGIVE IMMEDIATELY and focus on the future rather than carrying weight from the past
Don't let the past affect your future. Forgiveness is the freedom.
20. ALWAYS CHOOSE LOVE. ALWAYS CHOOSE LOVE. ALWAYS CHOOSE LOVE
In fact, this is the only advice you need!
Thanks. I hope this was helpful. I'd like to hear your thoughts on this piece.
Thank you for reading my blog. Please read, like, comment, and most of all follow Phicklephilly. I publish every day at 8am & 12pm EST.
Instagram: @phicklephilly                            Facebook: phicklephilly