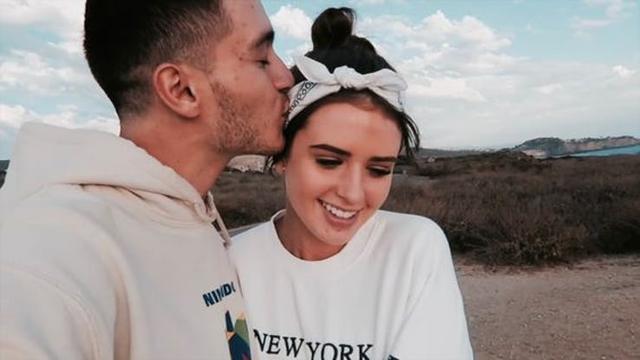 Guys are just like us in that they have words that they like to hear, and, unfortunately, they don't always get them that often.
There are a few phrases we all like to hear. "You look beautiful." "You're so smart." "You are the most amazing person I have ever met." "I love you." Whether they make us feel confident and hold our head a little higher or give us that glow of warmth that is far too fleeting.
Guys are just like us in that they have words that they like to hear, and, unfortunately, they don't always get them that often. Relationships offer men the opportunity to be vulnerable and open up, which means that not only are they more receptive to hearing the following 6 phrases, but they look forward to them! As relationships progress and get more serious, they can sometimes become routine.
We lose the romance, the spark, the spontaneity, the intimacy that made that honeymoon phase so passionate in the first place. Instead of getting stuck in a rut, make an effort to say these phrases frequently to your man to let him know that you appreciate him, love him, respect him, and are amazed by him every day. If he knows what's good for him, he'll be sure to return the favor!
6
"You're So Talented."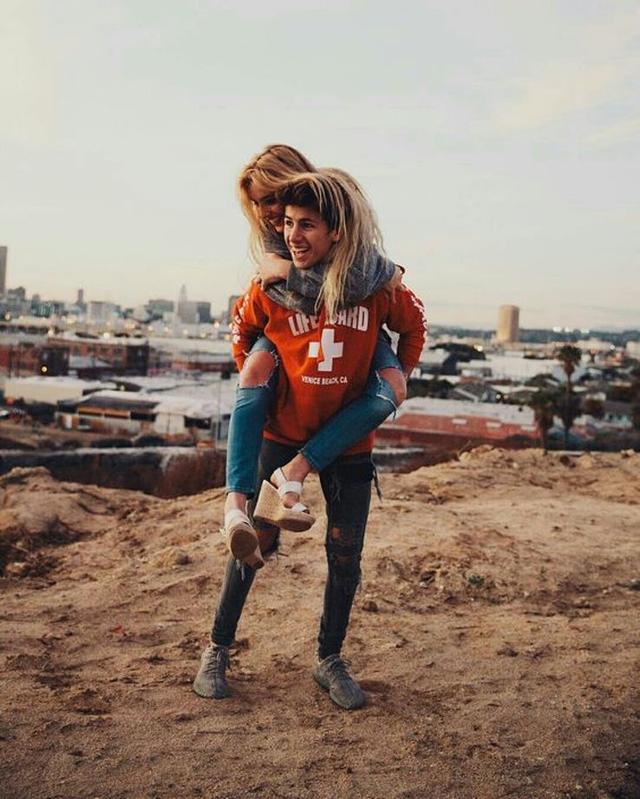 While this line doesn't have to be exclusive to a more intimate setting, it is also definitely effective there! Letting your guy know that he's talented in whatever he's pursuing – maybe he's a struggling musician, a starving artist, a hopeful athlete, or whatever – is another way of showing your support.
Most of the time, a lot of guys don't want to show their vulnerable side when it comes to their passion projects. By telling him that you find him talented in what he's doing, you're giving him the green light to open up to you a little bit more about them. Sharing hopes and dreams is an important part of a relationship, and when you say this to him, you're letting him know you have faith in his dreams, giving him the courage to pursue them, or at least try a little harder.
5
"You Look So Handsome."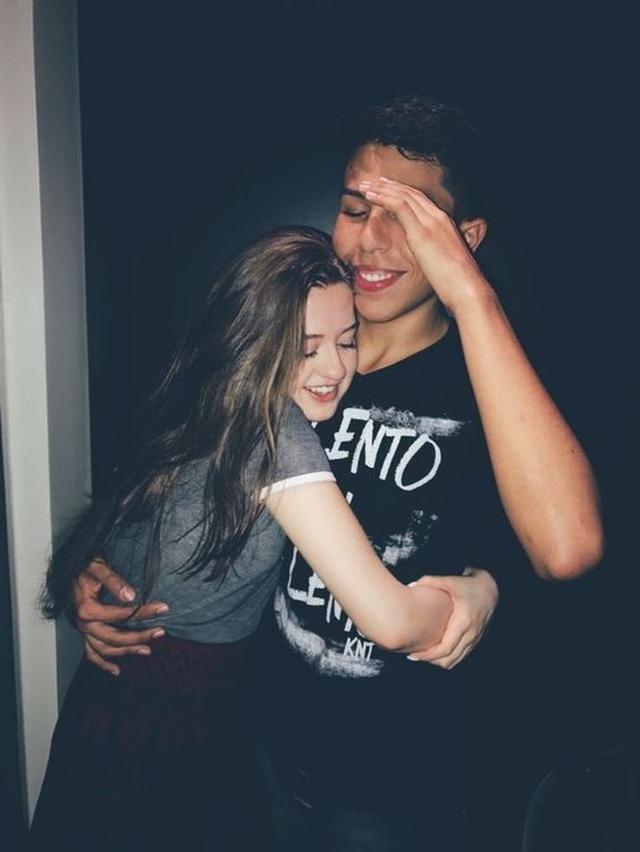 An obvious one that still never fails to make a man smile, guys love to be told when you find them handsome. Most of the time, it's women who get the compliments on their physical appearance. When we get dressed up, we have gowns and jewelry and shoes and makeup. When guys get dressed up they have…a suit. It can be pretty boring, but the effort he puts in to get all dolled up – or even when he's just rolled out of bed in the morning looking particularly fine – gives him a boost of confidence that anyone can get behind!
A good ego-stroking is necessary for a relationship. After all, you are each other's biggest cheerleaders, right? Let your guy know how hot you find him and believe us when we say he'll be very appreciative of the compliment.
4
"Do You Want To Go Out With Me?"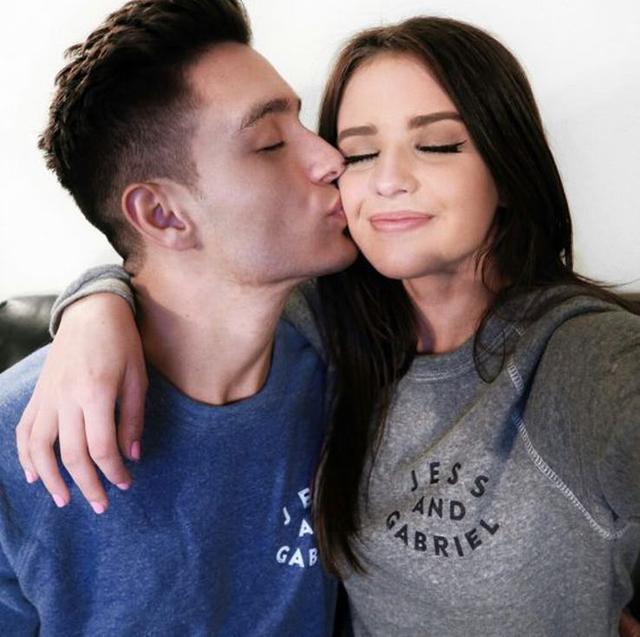 There's this stigma behind women asking men out. We don't get it, but there is! But when scrolling through Reddit, we were able to read, from a man, that asking out a guy yourself isn't so bad! Actually, it's encouraged.
One Reddit user said; "Asking someone out is not desperate. Showing interest is not desperate. Telling a guy that you want him is not desperate. These are normal things that all women should if when they want a guy." Almost all men love when a woman isn't afraid to embrace her confidence and take charge and ask him out. It shows that you're willing to go for what you want and a lot of guys find that very attractive. So next time you're crushing on a guy, don't wait around, ask him out!
3
"You Were Right."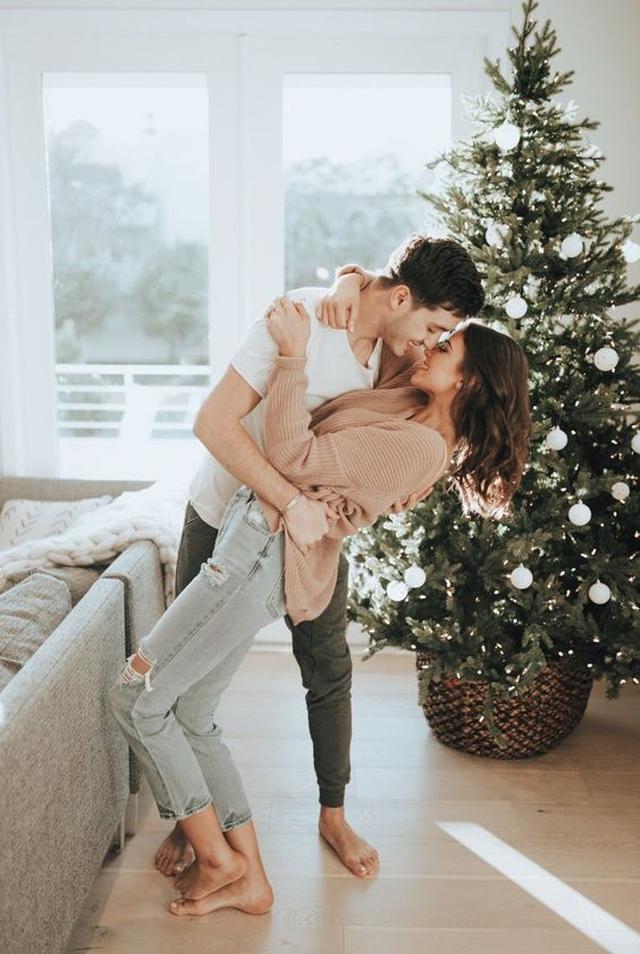 We all like to be right, and we all hate to admit that we're wrong just as much. When we get into arguments in a relationship, it can be tempting to let things go and never admit that we were, in fact, in the wrong. However, telling our guy that he was right isn't only a good thing to do, it'll make him feel so amazing.
Sure, admitting defeat will make us feel sheepish, and we probably hate the fact that it could be teasingly lorded over us later, but letting him know that he was in the right also makes us appear reasonable. This is important because it allows us to temper any future arguments and gives a perspective that, hey, "losing" in a fight isn't really losing at all, because we both come out winners! It's an easy two words, and we really should be saying it more often.
2
"I'm On Your Side."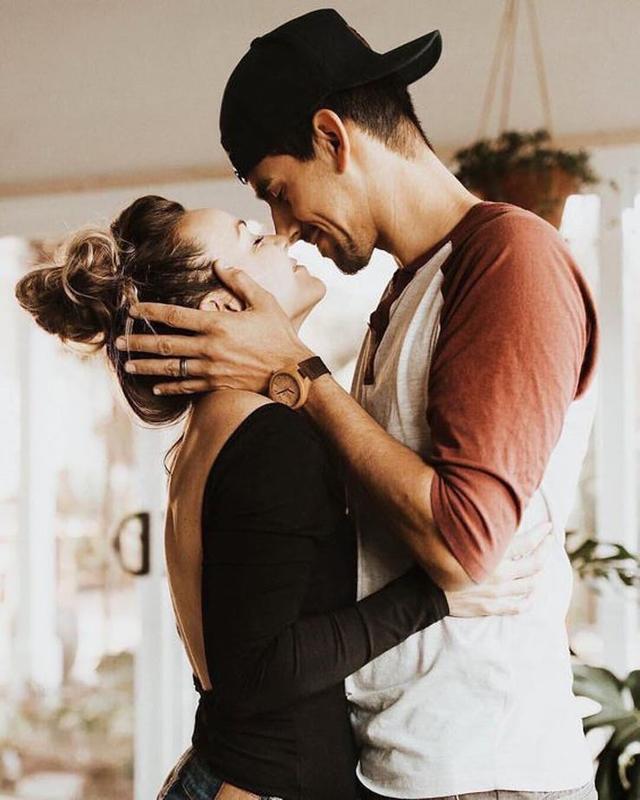 A relationship is a partnership. You two are teammates, there through thick and thin. When the going gets tough, we want to know that someone is in our corner and supporting, encouraging, and standing by us. It's a good feeling, and one that should be shared, so telling your man that you're on his side is a must-do if you want to make him feel good.
Loyalty is an important attribute to any strong relationship and telling him that you're on his side in a stressful situation and that you have his back goes a long way to increase the amount of security and overall intimacy the two of you feel with one another. It takes a bit of pressure off of him to know that he's got you backing him up, even when it feels like the rest of the world is against him.
1
"I Love You."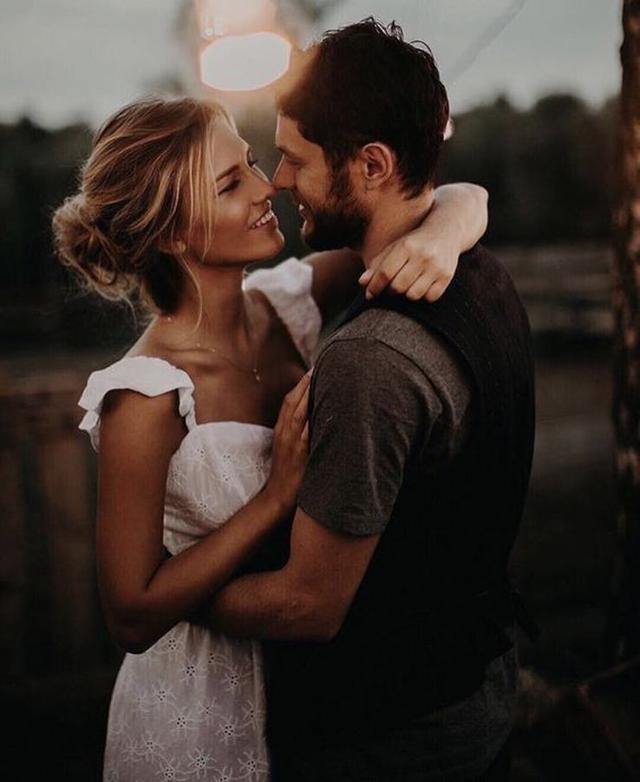 The three words that are the most vulnerable and scary to say when you first utter them, telling your man who you love him on a regular basis is easily his favorite thing to hear. As we progress in relationships, it can be easy to forget to say I love you, because it's assumed and taken for granted. Failing to say I love you regularly can lead to a disconnect between partners and, while it may not seem like much, it makes a big impact.
Making an effort to say it before you hang up the phone or leave for work in the morning or after an argument, or just because you feel like it can give you both long, lingering warm and fuzzies until you meet again and has actually been proven to strengthen relationships.
Thank you for reading my blog. Please read, like, comment, and most of all follow Phicklephilly. I publish every day at 8am & 12pm EST.
Facebook: phicklephilly                  Instagram@phicklephilly
One study indicates that anywhere from 5–7% of the world population is affected by severe claustrophobia, but only a small percentage of these people receive some kind of treatment for the disorder.
Our girl Aishah has severe claustrophobia. Let's look at the science behind this disorder.
Claustrophobia is the fear of being enclosed in a small space or room and unable to escape. It can be triggered by many situations or stimuli, including elevators crowded to capacity, windowless rooms, small cars and even tight-necked clothing. It is typically classified as an anxiety disorder, which often results in panic attacks. The onset of claustrophobia has been attributed to many factors, including a reduction in the size of the amygdala, classical conditioning, or a genetic predisposition to fear small spaces.
One study indicates that anywhere from 5–7% of the world population is affected by severe claustrophobia, but only a small percentage of these people receive some kind of treatment for the disorder.
The term claustrophobia comes from Latin claustrum "a shut in place" and Greek φόβος, phóbos, "fear".
Claustrophobia is typically thought to have two key symptoms: fear of restriction and fear of suffocation. A typical claustrophobic will fear restriction in at least one, if not several, of the following areas: small rooms, locked rooms, MRI or CAT scan apparatus, cars, airplanes, trains, tunnels, underwater caves, cellars, elevators and caves. Additionally, the fear of restriction can cause some claustrophobia to fear trivial matters such as sitting in a haircutter's chair or waiting in line at a grocery store simply out of a fear of confinement to a single space. Another possible site for claustrophobic attacks is a dentist's chair, particularly during dental surgery; in that scenario, the fear is not of pain, but of being confined.
Often, when confined to an area, claustrophobics begin to fear suffocation, believing that there may be a lack of air in the area to which they are confined.
Claustrophobia is the fear of having no escape, and being closed into a small space. It is typically classified as an anxiety disorder and often times results in a rather severe panic attack. It is also confused sometimes with Cleithrophobia (the fear of being trapped).
The fears of enclosed spaces is an irrational fear. Most claustrophobic people who find themselves in a room without windows consciously know that they aren't in danger, yet these same people will be afraid, possibly terrified to the point of incapacitation, and many do not know why.
The amygdala is one of the smallest structures in the brain, but also one of the most powerful. The amygdala is needed for the conditioning of fear, or the creation of a fight-or-flight response. A fight-or-flight response is created when a stimulus is associated with a grievous situation. Cheng believes that a phobia's roots are in this fight-or-flight response.
In generating a fight-or-flight response, the amygdala acts in the following way: The amygdala's anterior nuclei associated with fear each other. Nuclei send out impulses to other nuclei, which influence respiratory rate, physical arousal, the release of adrenaline, blood pressure, heart rate, behavioral fear response, and defensive responses, which may include freezing up. These reactions constitute an 'autonomic failure' in a panic attack.
Amygdala
A study done by Fumi Hayano found that the right amygdala was smaller in patients who suffered from panic disorders. The reduction of size occurred in a structure known as the corticomedial nuclear group which the CE nucleus belongs to. This causes interference, which in turn causes abnormal reactions to aversive stimuli in those with panic disorders. In claustrophobic people, this translates as panicking or overreacting to a situation in which the person finds themselves physically confined.
Classical conditioning
Claustrophobia results as the mind comes to connect confinement with danger. It often comes as a consequence of a traumatic childhood experience, although the onset can come at any point in an individual's life. Such an experience can occur multiple times, or only once, to make a permanent impression on the mind.[6] The majority of claustrophobic participants in an experiment done by Lars-Göran Öst reported that their phobia had been "acquired as a result of a conditioning experience." In most cases, claustrophobia seems to be the result of past experiences.
Conditioning experiences
A few examples of common experiences that could result in the onset of claustrophobia in children (or adults) are as follows:
(All equally terrifying)
A child (or, less commonly, an adult) is shut into a pitch-black room and cannot find the door or the light-switch.
A child gets shut into a box.
A child is locked in a closet.
A child falls into a deep pool and cannot swim.
A child gets separated from their parents in a large crowd and gets lost.
A child sticks their head between the bars of a fence and then cannot get back out.
A child crawls into a hole and gets stuck, or cannot find their way back.
A child is left in their parent's car, truck, or van.
A child is in a crowded area with no windows (a classroom, basement, etc.) and has run-ins with other people, or is put there as a means of punishment.
The term 'past experiences', according to one author, can extend to the moment of birth. In John A. Speyrer's "Claustrophobia and the Fear of Death and Dying", the reader is brought to the conclusion that claustrophobia's high frequency is due to birth trauma, about which he says is "one of the most horrendous experiences we can have during our lifetime," and it is in this helpless moment that the infant develops claustrophobia.
In an MRI, the patient is inserted into the tube.
Magnetic resonance imaging (MRI) can trigger claustrophobia. An MRI scan entails lying still for some time in a narrow tube. In a study involving claustrophobia and MRI, it was reported that 13% of patients experienced a panic attack during the procedure. The procedure has been linked not only to the triggering of 'preexisting' claustrophobia, but also to the onset of the condition in some people. Panic attacks experienced during the procedure can stop the person from adjusting to the situation, thereby perpetuating the fear.
Miners in small spaces
The conditions inside a mine
S.J. Rachman tells of an extreme example, citing the experience of 21 miners. These miners were trapped underground for 14 days, during which six of the miners died of suffocation. After their rescue, ten of the miners were studied for ten years. All but one were greatly affected by the experience, and six developed phobias to "confining or limiting situations." The only miner who did not develop any noticeable symptoms was the one who acted as leader.[11]
Another factor that could cause the onset of claustrophobia is "information received.[7]" As Aureau Walding states in "Causes of Claustrophobia", many people, especially children, learn who and what to fear by watching parents or peers. This method does not only apply to observing a teacher, but also observing victims. Vicarious classical conditioning also includes when a person sees another person exposed directly to an especially unpleasant situation.[12] This would be analogous to observing someone getting stuck in a tight space, suffocated, or any of the other examples that were listed above.
Prepared phobia
There is research that suggests that claustrophobia isn't entirely a classically conditioned or learned phobia. It is not necessarily an inborn fear, but it is very likely what is called a prepared phobia. As Erin Gersley says in "Phobias: Causes and Treatments," humans are genetically predisposed to become afraid of things that are dangerous to them. Claustrophobia may fall under this category because of its "wide distribution… early onset and seeming easy acquisition, and its non-cognitive features.[13]" The acquisition of claustrophobia may be part of a vestigial evolutionary survival mechanism,[5] a dormant fear of entrapment and/or suffocation that was once important for the survival of humanity and could be easily awakened at any time.[14] Hostile environments in the past would have made this kind of pre-programmed fear necessary, and so the human mind developed the capacity for "efficient fear conditioning to certain classes of dangerous stimuli".
Rachman provides an argument for this theory in his article: "Phobias". He agrees with the statement that phobias generally concern objects that constitute a direct threat to human survival, and that many of these phobias are quickly acquired because of an "inherited biological preparedness".[15] This brings about a prepared phobia, which is not quite innate, but is widely and easily learned. As Rachman explains in the article: "The main features of prepared phobias are that they are very easily acquired, selective, stable, biologically significant, and probably [non-cognitive]." 'Selective' and 'biologically significant' mean that they only relate to things that directly threaten the health, safety, or survival of an individual. 'Non-cognitive' suggests that these fears are acquired unconsciously. Both factors point to the theory that claustrophobia is a prepared phobia that is already pre-programmed into the mind of a human being.
Separating the fear of restriction and fear of suffocation[edit]
Many experts who have studied claustrophobia claim that it consists of two separable components: fear of suffocation and fear of restriction. In an effort to fully prove this assertion, a study was conducted by three experts in order to clearly prove a difference. The study was conducted by issuing a questionnaire to 78 patients who received MRIs.
The data was compiled into a "fear scale" of sorts with separate subscales for suffocation and confinement. Theoretically, these subscales would be different if the contributing factors are indeed separate. The study was successful in proving that the symptoms are separate. Therefore, according to this study, in order to effectively combat claustrophobia, it is necessary to attack both of these underlying causes.
However, because this study only applied to people who were able to finish their MRI, those who were unable to complete the MRI were not included in the study. It is likely that many of these people dropped out because of a severe case of claustrophobia. Therefore, the absence of those who suffer the most from claustrophobia could have skewed these statistics.
A group of students attending the University of Texas at Austin were first given an initial diagnostic and then given a score between 1 and 5 based on their potential to have claustrophobia. Those who scored a 3 or higher were used in the study. The students were then asked how well they felt they could cope if forced to stay in a small chamber for an extended period of time. Concerns expressed in the questions asked were separated into suffocation concerns and entrapment concerns in order to distinguish between the two perceived causes of claustrophobia. The results of this study showed that the majority of students feared entrapment far more than suffocation. Because of this difference in type of fear, it can yet again be asserted that there is a clear difference in these two symptoms.
Cognitive therapy
Cognitive therapy is a widely accepted form of treatment for most anxiety disorders.[16] It is also thought to be particularly effective in combating disorders where the patient doesn't actually fear a situation but, rather, fears what could result from being in such a situation.[16] The ultimate goal of cognitive therapy is to modify distorted thoughts or misconceptions associated with whatever is being feared; the theory is that modifying these thoughts will decrease anxiety and avoidance of certain situations.[16] For example, cognitive therapy would attempt to convince a claustrophobic patient that elevators are not dangerous but are, in fact, very useful in getting you where you would like to go faster. A study conducted by S.J. Rachman shows that cognitive therapy decreased fear and negative thoughts/connotations by an average of around 30% in claustrophobic patients tested, proving it to be a reasonably effective method.
Thank you for reading my blog. Please read, like, comment, and most of all follow Phicklephilly. I publish every day.
Buy Phicklephilly THE BOOK now available on Amazon!
Listen to the Phicklephilly podcast LIVE on Spotify!
Instagram: @phicklephilly    Facebook: phicklephilly    Twitter: @phicklephilly