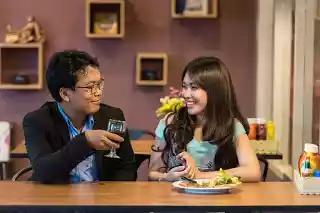 A good Relationship is the bedrock of every progress in the life of those that have it. The conversation below belongs to my friends neighbor.
Stewart stormed out of the room with rage and yelling at Emily 'I told you not to use that road now you can see the outcome'
Emily tried to defend herself 'The other road was congested with heavy traffic so I decided to use the next available option'.
These are scenes we encounter more especially with very young couple's trying to blame their partners for one reason or the other. It actually takes the grace of God for such relationships to work.
That's why this article will expose you to 3 things that can hinder you from having a good and blissful relationship.
Complaining.
Couple that complain over everything don't go far in their relationship. They complain even without any effort to correct what they are complaining about. Imagine a guy complain that his girlfriend is wasteful with water when there is abundance of water in the house, steady light to keep the water running and the water usage was for washing household items. These complains are energy draining and less meaningful .
Blaming.
The blame game for many is a way of pushing responsibility to each other. Yes we know the man is the breadwinner but today's contemporary society has relegated that to the background. Women now fend for their families, why blame the man solely if there is nothing in the house .
There is supposed to be a form of collaboration in the family and what a man can do a woman even better.
Giving Excuses.
Many males today use the 'What a man can do a woman can do even better' to shield themselves from their responsibilities. Quit giving excuses if you want to have a better relationship. Excuses reduces your worth. It is an indirect nod to failure.
The husband or wife that is filled with taking excuses is never taken seriously.
Thank you for reading my blog. Please read, like, comment, and most of all follow Phicklephilly. I publish every day.
Facebook: phicklephilly                  Instagram@phicklephilly
Philadelphia, PA, USA