Want to please your boyfriend and do not know how? Today I decided to bring you a short list of things that every boyfriend likes. It's not about gifts, but about the actions you can take every day to improve your relationship and become a better girlfriend. The man is not that hard to perceive, as most women argue, they like almost all of things in common and it is about them that I will speak today. Ready to become a better girlfriend and surprise your boyfriend?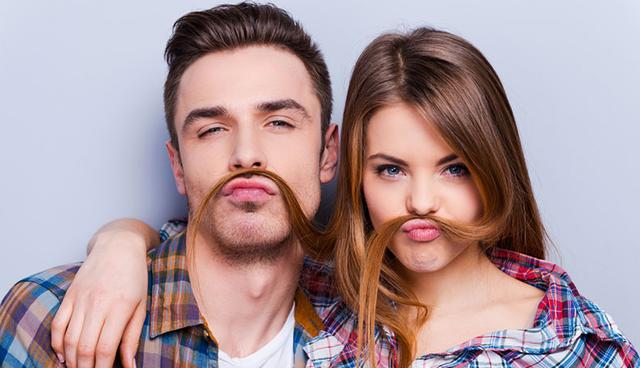 1 – A sincere girlfriend – Sincerity is certainly the basis of a relationship because with it comes trust. A relationship where both are not sincere is a relationship where there can be no trust and without trust you will lose a lot. On the other hand you will end up winning things that are not good, such as fear, mistrust, and jealousy that could jeopardize your relationship. Remember to be yourself, be honest and honest and the rest will come naturally.
2- A stable but challenging relationship – Men like to feel secure in their relationship but also enjoy challenges. Can he balance the balance and bring some of both? On the one hand you have to be able to make the other person feel secure in the relationship and still make it feel challenged to look for more. As? Maybe with a bit of mystery in the relationship or making it difficult once in a while. You will surely find the best way to do it.
3- A funny girl – Nobody likes a straight girl, bored and who never steps on the risk. Men in their generality like women who can take risks. Like a good joke. Let them know a good joke and above all know how to enjoy every moment in the best way possible.
4- Care, attention and understanding – Men also like simple things like caring, attention that the other person gives you and understanding, respect and all other things that make a relationship special. Learn to be a loving girlfriend, worry about him, show that he really likes your company and know how to give you support when he needs you most.
5. A person who surprises – All people like to be surprised. After all, who does not like surprises? In order to keep your relationship alive and well, you must know how to break the routine and the monotony of your relationship, always bringing something different. Men like an unpredictable girl, who knows how to surprise, who risks and who tries to make every moment something special.
6 – Someone like you – Do opposites attract each other? I would say yes, but for very little time. At the beginning of the relationship it can be exciting because they will always be doing different things, but when the relationship stabilizes they are the similarities and the little things they both like that will bring them together.
7- Someone who is not afraid to fight – A relationship is a constant struggle. Love itself is a constant struggle! We can not simply have the other person for granted and hope that love will last forever. It is necessary to fight for the other person and be ready to make concessions, to give the arm to cheer and more. Are you afraid to fight for your relationship? Your man might not like that.
8 – A person who accepts it as it is – No one likes to wear masks, so if your man shows his true side and does not bother trying to show a person different from what he is, you must too. Be honest. Be yourself! But more than that, learn to accept the other person as you are. After all, you fell in love with him or an image he created in your head.
These are 8 simple things that any boyfriend likes. Want to surprise yours and be the girlfriend he needs? So do not forget to follow these tips and more than anything, to put them into practice.
Thank you for reading my blog. Please read, like, comment, and most of all follow Phicklephilly. I publish every day.
Facebook: phicklephilly                  Instagram@phicklephilly