Dating is hard enough, so it's important to be prepped with everything from fun first date ideas to awesome cheap date ideas, not to mention questions to ask and things to talk about.
But, once you've got all that down, you might need some date ideas that are a little… different. These 12 people took to Reddit to share their best ever unconventional dates – and they're all totally worth pinching. Take notes!
1. Go book shopping
"[My] boyfriend took me to a bookstore specializing in rare books, and we picked out a book for each other. It was the sweetest thing, and it really helps you learn more about your partner and how they think of you, and how well they know your interests."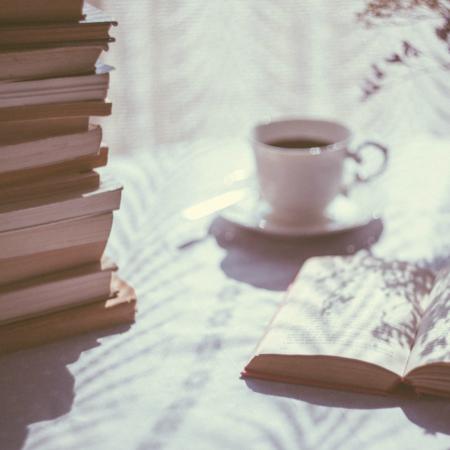 2. Drive out into the countryside
"We woke up before dawn, and we drove together to watch the sun rising over a nearby lake. It was the day after Christmas and bitterly cold. I think it was below zero. The sunrise was especially beautiful that morning; the clouds were so full and puffy and formed these weird, colorful towers over the horizon. We blasted the heat, sang along to music, and had considerable trouble deciding whether to gaze at the perfect sky outside the window, or each other."
3. Take classes together
"Blind date to home and [hardware] shop. He knew I was different, so we went to a store that had classes in doing tile and grout mosaic wall designs, built a bird house and then we walked around the store and just chatted with a cup of coffee. A really fun inexpensive date that gave us time to talk and have fun, without being super serious. I loved it and think of it each time I walk [through] the tile area of any hardware store. Forgot to add, he bought me a fig tree as a gift while we were there."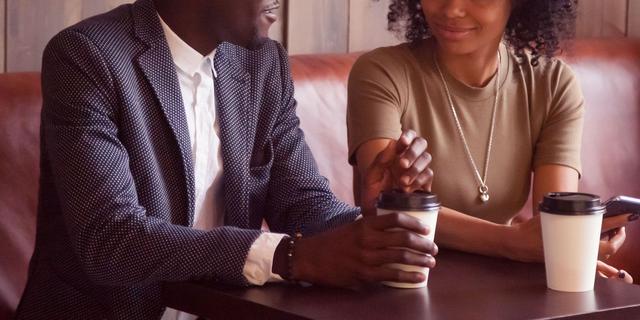 4. Visit an animal shelter
"A guy took me to the animal shelter on our second date. We spent two hours petting cats. He took me to dinner after. We've been together for four years now. That dude is the love of my life."
5. Go on a spooky tour
"I have done [those] haunted pub tours, and cemetery tours, those are great to go on with a date. There's just something nice about hearing a spooky story while walking outside at night."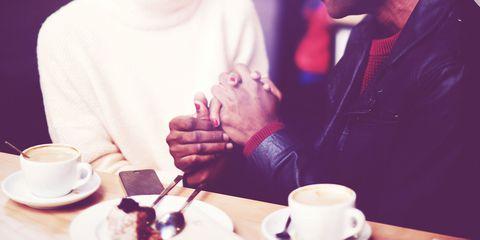 6. Choose picnic items for each other
"We went to a supermarket and had five minutes to buy each other lunch – it was fun racing around, trying to find things we thought we would each like, and trying to sneak around the aisles unseen and accidentally bumping into each other. Then we walked to a park nearby, and revealed our picnic, and just sat and talked and ate – very simple idea, but very sweet and lots of fun!"
7. Take a train going nowhere
"He baked TWO kinds of muffins, brought coffee in a flask (all in a picnic basket) and then we went on an [overground train] line that goes in a circle (takes about an hour) and we ate muffins, drank coffee and talked. That was actually quite cute."
8. Catch a plane somewhere
"A day trip to London (my favourite city). I live in Dublin, and London is only about 50 minutes away by plane. My fiancé surprised me with a Saturday trip there because I was having a bad week. The flights were really cheap too. Only about £45 return."
9. Recreate a childhood memory
"One of my favorites is we recreated a special childhood memory. Mine was making my grandmas burritos and going to the drive-in movies."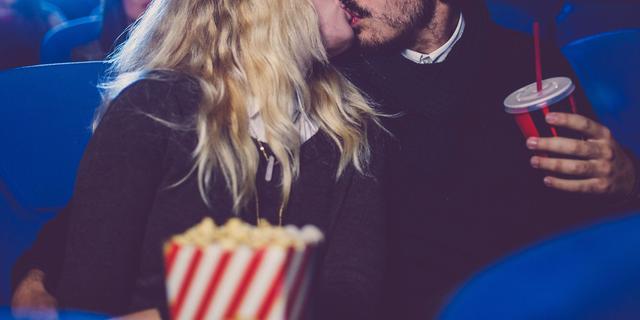 10. Drive to the beach
"I was whisked away after work for a five-hour road trip to the beach. We swam in the moonlight and ate at a restaurant. It was amazing, and I didn't want to come back home."
11. Try some new foods
"We went to the Asian supermarket and oohed and aahed over the cool fruits and veggies we didn't know. We bought some that were somewhat recognizable to us, and took them home to try some different recipes/food. Ended the day with eating mini moon cakes, and it was fun."
12. Sneak into somewhere
"I brought a boy to a local water park in the off season to sneak in and run around and stuff. It was a lot of fun."
Thank you for reading my blog. Please read, like, comment, and most of all follow Phicklephilly. I publish every day.
Facebook: phicklephilly       Instagram: @phicklephilly       Twitter: @phicklephilly