You know "Layla," the hit single from Derek and the Dominos, but do you know the wild '70s rock star tales behind its creation? Drug-fueled insanity, hedonism, and death all left their mark on this now-classic song, and you can even say its release marked the end of '60s idealism. Right at the middle of this musical maelstrom sit two legendary guitar players: Eric Clapton and George Harrison. The crazy truth of the matter is that "Layla" – and the bulk of the material on the lone Derek and the Dominos album, Layla and Other Assorted Love Songs – was inspired by Clapton's obsession with Harrison's wife, Pattie Boyd.
Harrison and Clapton were best friends at the time the rock legend penned the song about unrequited love, and the results were far from what he'd hoped for. While "Layla" has become one of Clapton's greatest hits, the album didn't see success until about two years after the band broke up. Derek and the Dominos seemed doomed as well, as each of its members fell on hard times.
From drug abuse to plagiarism to murder, read on to discover the tragic Derek and the Dominos stories associated with "Layla."
Eric Clapton Formed The Band To Serenade George Harrison's Wife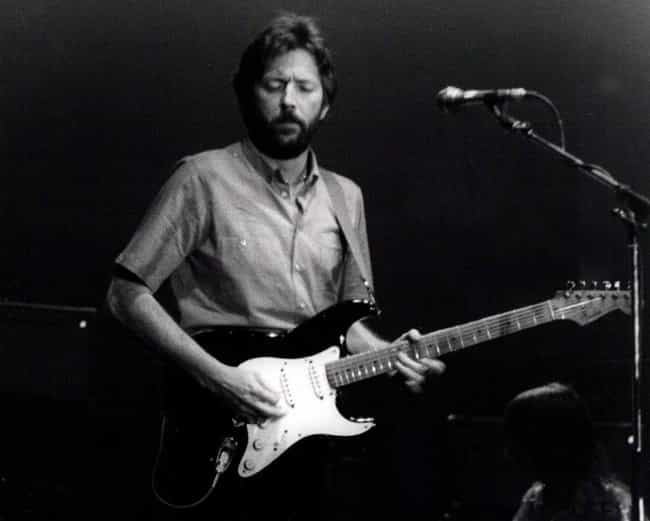 In 1970, Eric Clapton, Duane Allman, Bobby Whitlock, Carl Radle, and Jim Gordon formed the supergroup known as Derek and the Dominos. Despite the formidable talent assembled, the band was seemingly doomed from the start; even Clapton calls them "a make-believe band."
Clapton went on to confess that his motivation for starting the group was to create a cover for his love songs about Pattie Boyd, George Harrison's wife. "I had to come out and admit that I was being me. I mean, being Derek was a cover for the fact that I was trying to steal someone else's wife."
George Harrison of the Beatles married model Pattie Boyd in 1966. But Harrison was a womanizer, and marriage didn't seem to curb his wandering eye. He took a trip to India, and when he came home he explained to Boyd that he needed concubines because he'd decided to model himself after the god Krishna. He began a string of affairs, regardless of Boyd's feelings on this turn in their relationship.
Harrison And Clapton Shared Romantic Partners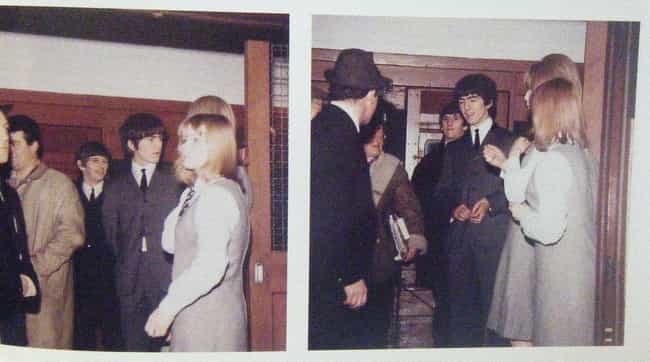 Clapton dated Boyd's sister Paula at one point. Harrison suggested that he and Boyd go out with the couple one evening, and that they could switch partners. Clapton found he couldn't go through with it and stopped the swap from actually happening.
Another time, one of Clapton's ex-girlfriends came to stay with Harrison and Boyd post-breakup. Boyd considered the woman a friend, but Harrison had other ideas. He sent his wife to go stay with some friends so he could have a fling with the ex in private. Once he'd had his fun, he phoned Boyd to tell her the girl had gone and she could come home now.
Jim Gordon Might Have Ripped Off That Piano Melody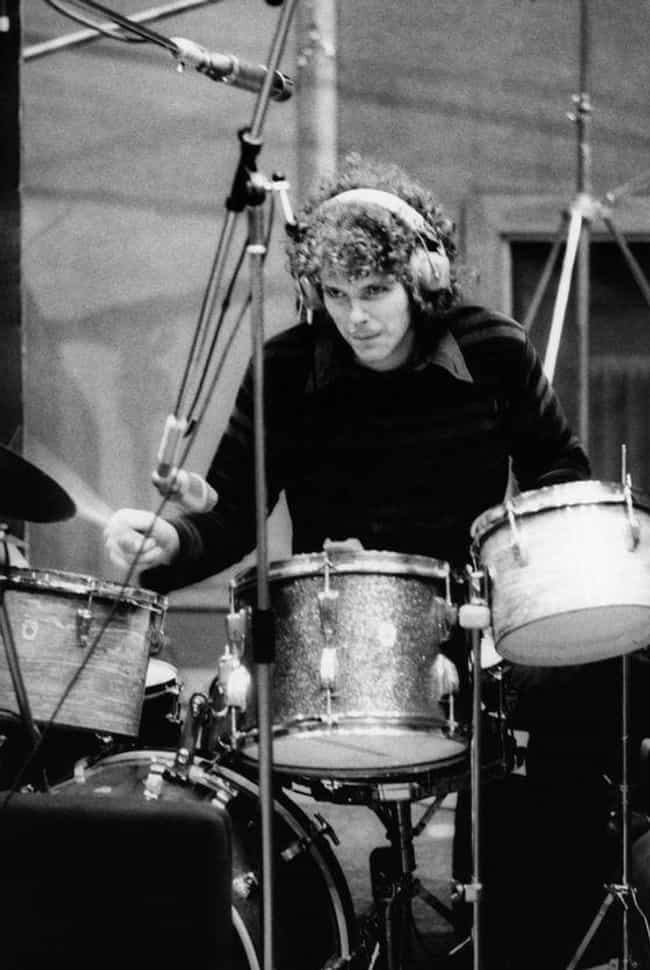 The famous four-minute piano coda that closes "Layla" was credited to drummer Jim Gordon. It later came to light that Gordon may have swiped the melody from his ex-girlfriend, singer Rita Coolidge. She left him for assaulting her. According to Coolidge, Gordon once "hit [her] so hard that [she] was lifted off the floor and slammed against the wall on the other side of the hallway."
Coolidge says she was working on a song called "Time" while still living with Gordon. The couple worked on it together and even played it for Clapton at one point, but her portion of the melody was slipped into "Layla" a year later without her permission. When she confronted Robert Stigwood, Clapton's manager at the time, he blew her off.
Clapton And Harrison Had A Guitar Duel Over Boyd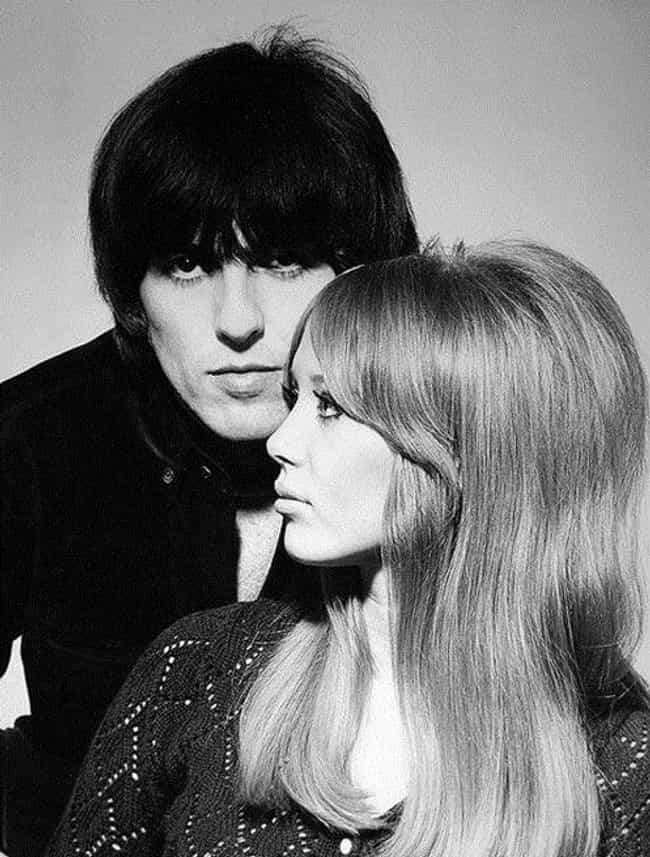 During a party hosted by Robert Stigwood in 1970, Clapton admitted to Harrison that he was in love with his wife. Harrison was furious and demanded Boyd choose then and there; she ended up going home with her husband. Clapton later described himself as "a jealous Lancelot in the Camelot world of The Beatles," and said one evening he and Harrison actually whipped out their guitars and "dueled" for two hours straight.
But another man vying for his wife's affection apparently wasn't a wake-up call for Harrison to treat her better. Boyd later confessed in interviews and in her memoirs that she was deeply depressed in her marriage to Harrison and had considered committing suicide.
After Clapton's Album Flopped He Went On A 3-Year Heroin Binge
The Derek and the Dominos album Layla and Other Assorted Love Songs was released in November of 1970, but this declaration of love didn't deliver the results Clapton had hoped for. Not only was the album unsuccessful with the public (largely due to the anonymity Clapton insisted on), but it didn't stir the emotions he'd hoped for with Boyd.
She was touched by the song "Layla," but remained married to Harrison. According to Boyd, after she refused to run away with Clapton, he produced a bag of heroin and threatened to take it if she didn't come with him. She still said no, and Clapton sunk into a depression-driven heroin binge that lasted about three years.
In Clapton's autobiography, he estimated that he spent the current equivalent of about $16,000 a week on heroin, in addition to the copious amounts of cocaine, alcohol, and marijuana he was already regularly using.
Drug Use Tore Derek And The Dominos Apart
Derek and the Dominos only released the one album; the group fell apart while attempting to lay down tracks for their second LP. But between the band's shady origins and its initial commercial failure, it's no surprise that Derek and the Dominos called it quits. The rampant drug use of its members contributed to the band's rapid dissolution as well.
"It frightens me to think about it," Clapton recalled in an interview. "It was cocaine and heroin and it wore the band down and a hostility was released that hadn't been there before. When drugs or medication enter the picture, something happens to relationships. They just dissolve. Whatever held us together got thrown out and the atmosphere was so bad you could cut it with a knife."
The dark cloud seemed to linger over the band's former members once they went their separate ways. The years of substance abuse took their toll, too: in 1980, bassist Carl Radle died from a kidney infection associated with excessive drug and alcohol use. He was 37 years old.
Duane Allman Died In A Motorcycle Accident
In 1971, almost a year after the release of Layla and Other Assorted Love Songs release, 24-year-old Duane Allman died in a horrific motorcycle accident. Allman swerved to avoid colliding with a truck, and ended up being thrown from his motorcycle.
Allman's death became further fuel for Clapton's depression. In his memoirs, he described Allman as the "musical brother I'd never had but wished I did."
Harrison's Affair With Ringo Starr's Wife Was The Last Straw For Boyd
Harrison's womanizing continued, but it seems the breaking point concerned Maureen Starkey, the wife of Beatles drummer Ringo Starr. Harrison began an affair with her and Boyd had had enough. Not only had she considered Starkey a friend, but he claimed to be in love with her.
Boyd found photographs of the two of them in her home together while she was out of town. Once, she even found them locked in a bedroom together. Harrison finally opened the door, chuckling as he told his enraged wife that Maureen was "just a bit tired so she's lying down."
Clapton Finally Got His Dream Girl And Wrecked It All
Clapton finally kicked his heroin addiction, and in 1974 Boyd left Harrison to run off with Clapton. They were married in 1979, and somehow the trio remained friends – the two men even began referring to each other as "husbands-in-law."
But after all the dreaming, wooing, begging, and drowning in depression that Clapton went through to get Boyd, he still cheated on her. After 14 years together, Clapton got another woman pregnant and seemed to trade in his heroin addiction for alcoholism. Boyd divorced him in 1988.
Jim Gordon Murdered His Mother
Derek and the Dominos drummer Jim Gordon spent the 1970s fueled by booze, heroin, and cocaine, and struggling with acute schizophrenia. During this period, he began to hear his mother's voice, among others. He stopped sleeping and eating properly and couldn't even play the drums anymore.
Multiple physicians blamed his substance abuse, and he was treated for alcoholism instead of schizophrenia. His paranoia spiraled out of control in June of 1983, when he became convinced that his 71-year old mother was evil. Gordon bludgeoned her to death with a hammer and stabbed her with a butcher knife. He was sentenced 16 years to life in prison and has been denied parole several times.
Thank you for reading my blog. Please read, like, comment, and most of all follow Phicklephilly. I publish every day.
Facebook: phicklephilly Instagram: @phicklephilly Twitter: @phicklephilly