CONTENT WARNING: This article discusses heavy topics including rape and suicide.
A new book from Aussie sex worker Rita Therese might not be the book you're expecting, but it's the one you should probably read. Come: A Memoir isn't the glamorous tale of rich clients, jetting off overseas, and being paid $1000s to just listen to a man talk (although it includes that, too); it's dark, brutally honest, and a book you won't be able to put down.
Rita doesn't leave anything out. In parts, Come is like a big sister guide to the sex industry, explaining the difference between "t0ppies" and "strippers", how to control a boozed out Buck's Party, why having sex on camera is different to fucking a client in a hotel room (which may or may not be haunted), and the unique social rules in a strip club.
In others, it's a deeply personal account of a woman who has experienced trauma, addiction, violence and death – and come out the other side.
"I wanted to do right by my peers," Rita told PEDESTRIAN.TV, when asked why it was important not to glamorise or gloss over the sex industry.
"I really wanted the reader to decide how they felt and try to not lead them in a direction. I just wanted it to be relatable for workers – I hope it is! It has made me feel much less alone having other SWs [sex workers] read my book, and say. "I've felt that." I don't think the book is unbiased but I tried my best to give it balance, and show the spectrum of experience."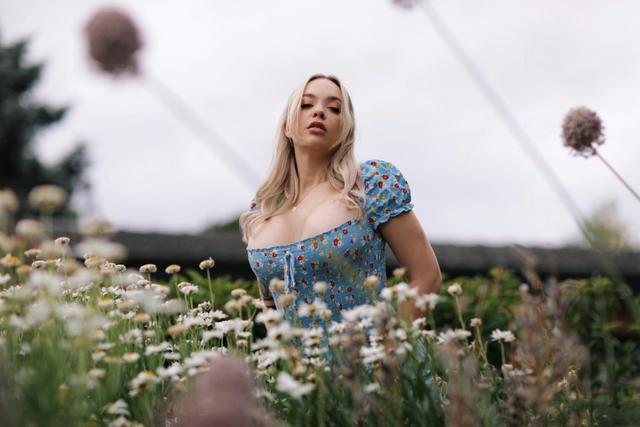 Rita, 25, entered the sex industry at age 18 on a whim, answering an ad for topless waitresses. It wasn't long before she happy to go a step further and do fully nude waitressing at bookings – for more money, of course.
"It was the snowball effect," Rita writes in Come. "Academics and anti-sex work feminists like to attribute these kinds of things to sex workers becoming desensitised to the horrors of the industry, but all that's happening is you've realised it just isn't a big deal to get your coochie out for money."
From there, Rita worked as an escort (both privately and in brothels), a stripper, and for a time, in porn.
In her professional life she was (is) Gia, the glamorous, heterosexual babe of every man's fantasy, who doesn't have a worry in the world and exists to give men the hour of their lives.
In private, she's Rita, a bisexual woman who's survived abusive relationships, tackled substance abuse, navigated mental illness and yet still manages to make you laugh with her no-holds-barred sense of humour. Come is about grief as much as it is about sex work; Rita lost two of her older brothers to suicide within eight months of each other. Her pain seeps through every page.
"It wasn't until I finished my book, and during the process as I shifted through my grief and into myself, I realised how much I had buried," Rita said.
"It's an ongoing process, and one I would like to write about. But at that time, last June, I wasn't there yet. I don't even think I realised what else was going on after I was done speaking about sex work, what else existed."
Thank you for reading my blog. Please read, like, comment, and most of all follow Phicklephilly. I publish every day.
Buy Phicklephilly THE BOOK now available on Amazon!
Listen to the Phicklephilly podcast LIVE on Spotify!
Instagram: @phicklephilly    Facebook: phicklephilly    Twitter: @phicklephilly
Philadelphia, PA, USA