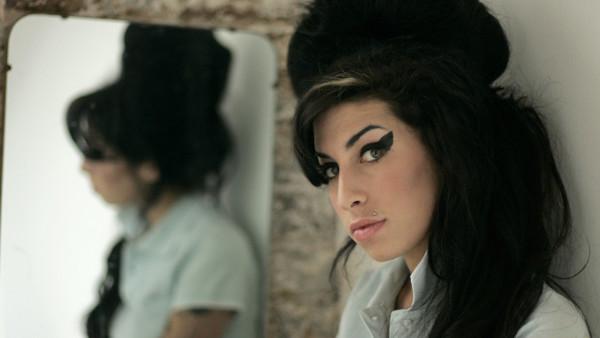 Few areas of life lend themselves better to the documentary format than music. The life of a rock star is undeniably fascinating: alien to the likes of you and I, a little scary at times, but undeniably desirable. They do and say outrageous things, they perform before baying crowds, they often end up doing something out of order – what's not to love?
There are rock docs, though, and there are rock docs. These days everything merits a camera presence – an album launch, a tune on a film soundtrack, a tour which needs that little extra oomph to get it over the line. Candid footage is commonplace these days.
Some docs, though, will stand the test of time and have cemented themselves as classics not just of the subgenre, but of non-fiction film full stop. A good rock doc can capture a time and a place, shifts in society as well as the inner thoughts of some of the culture's greatest icons. They're a window not just into the stars themselves, but the worlds they inhabit and sometimes affect.
And if they've got a whole bunch of smashing tunes, well, that's just an added bonus.
10. Amy
The tragic tale of Amy Winehouse is hardly a new one in the music business – star after promising star has succumbed to the temptations of substances and the pressures of fame. Few have done so as publicly as Winehouse, however, whose 2011 death felt at the same time heartbreaking and somewhat inevitable.
Asif Kapadia's documentary is a sensitively made look into the life of a star who looked like she could be one of Britain's best in many years (and perhaps, even in such a short time, still was). It takes a simple biographical approach, but crucially builds a deeper image of Winehouse than the troubled and self-destructive hellraiser of her public profile. She was all those things, of course, but there was far more to her than that, as the tremendously affecting interviews with her family and close friends go to show.
For Winehouse novices, the film provides a great life and career retrospective that ably demonstrates why she's so beloved; for those already enamored with the late singer, there's great early and rare footage of a woman who wasn't around for long but left an indelible mark on modern music.
9. One More Time With Feeling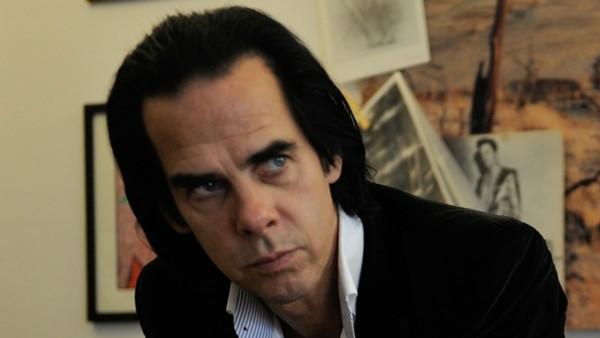 This isn't a watch for a cheery night in. The death of Nick Cave's son in 2015 came after the majority of his 2016 album Skeleton Tree had been written, but he was yet to step into the studio with his band The Bad Seeds.
Naturally, the loss cast a shadow on the entire production. Rather than subject himself to press junkets and interviews, Cave and Andrew Dominick collaborated on the masterful One More Time With Feeling, through which the singer could explore and explain his grief, as well as give fans a sneak preview of the upcoming record. Skeleton Tree's sparse, haunting songs made their debut in the gorgeously shot black and white film, and they capture their singer's feelings of distress, emptiness, and ultimately hope, better than words ever could. Cave doesn't spill his guts to the camera, but the performances, weary yet driven and brilliant, tell us all we need to know.
It's one for the fans primarily, but the lush camerawork, beautiful music, and terrible but universal story can appeal to a far wider audience. It's an exercise in grief, but a wonderful and strangely uplifting film, too.
8. Amazing Grace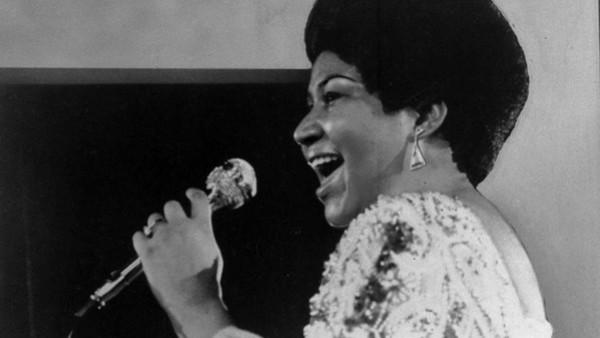 Blessed with one of the greatest voices music ever produced, Aretha Franklin's legacy was guaranteed long before she was immortalized in this 2018 film (shot in 1972, but held up by legal proceedings until shortly after her death). Sydney Pollack's Amazing Grace is a masterfully made concert film and a gift for a younger generation who can appreciate the power of Franklin's awe-inspiring talents the way an audience should.
Backed up by a community choir, Amazing Grace is a testament to the healing powers of song and faith. You don't need to sit Franklin down and interview her to get to the heart of the woman. You simply need to watch her perform and listen to her sing. At this time especially, her voice is astonishing and appears effortless. Her early life was far from easy, and she has spoken previously of the release music gave her; Amazing Grace is her opportunity to give that back to the world.
There will be others who can sing with the same technical proficiency or range or control as Franklin, but it's hard to imagine there will be many if any who can access so naturally the purity of emotion that Pollack unobtrusively captures in Amazing Grace.
7. The Ecstasy of Wilko Johnson
An underrated figure in UK rock, Wilko Johnson was the guitarist for pioneering pub rock act Dr Feelgood. With his distinctly aggressive playing style and imposing physical presence (he played Ilyn Payne in the first few seasons of Game Of Thrones), he was hugely influential, a trailblazer.
When he was diagnosed with terminal cancer, this was unsurprisingly an eye-opener for the taciturn axeman, and he allowed Julian Temple, key documenter of UK punk, to chart his final days. Johnson faces his mortality with trademark humor and an admirable calm, reflecting on his life and his achievements, and concluding it time well spent. He embarks on a goodbye tour, rocking venues like old times, bringing together friends and collaborators to say farewell to fans and well-wishers the only way he knows how.
Then, the twist – the cancer which seemed so final suddenly goes into remission, and Wilko is given another chance – more time than he knows what to do with. The film celebrates life in all its forms, but it's clear that Johnson will go on rocking and creating until the real final curtain.
6. The Decline Of Western Civilization Part 2
The first film in the Decline series was a relatively serious look at the often-po-faced world of hardcore punk. For the follow-up, director Penelope Spheeris cast an eye on the hair metal scene of 1980s LA, where things were a little wilder.
The documentary is a riotous look at acts famous and otherwise, from the heavyweights of the rock and metal scene to upstart bands hoping to make it as big as their idols (spoiler: none of them do). Highlights include Ozzy Osbourne making a colossal mess in his kitchen as he concentrates more on his anecdote than pouring juice into a glass, and Chris Holmes from W.A.S.P, who floats around his pool drunk off his head while his disapproving mother watches on. They put on a brave face, the folks of the scene, but many are stricken with sadness (others still are outright creeps).
While there's the suggestion that elements of the film are a put-on, Spheeris captures an accurate portrait of one of music's most indulgent and tacky scenes. Everyone involved is keen to show just how rock 'n' roll they are, and to one end up making prize fools of themselves in the process.
5. Beware Of Mr. Baker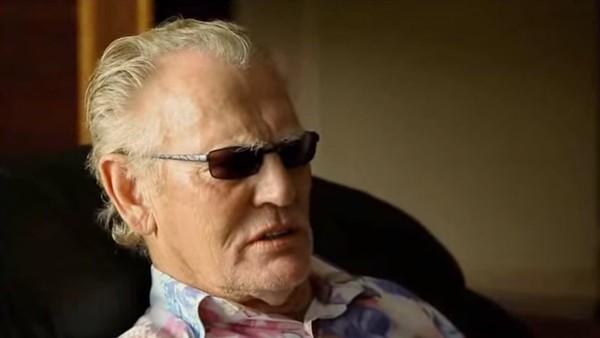 Cream drummer Ginger Baker died in 2019, and while his passing is a great blow to the world of rock and jazz, after watching this captivating documentary, you'll be amazed a man so gnarly was even capable of death.
Director Jay Bulger traces Baker's musical journey from South London to South Africa, where he now lives on an imposing compound. Baker's career is a remarkable one, having pioneered a jazz/rock fusion style with Cream, traveled to Africa to drum with Fela Kuti, and kicked and taken up heroin enough times to kill most ordinary men. Ordinary Baker most definitely is not, though: he is a fascinating but utterly cantankerous individual, ultimately clashing with and physically assaulting Bulger after a line of questioning is not to his liking.
The man lived hard and fast and achieved an incredible amount, and it's great that his life story was aired in such an engaging piece of work. Formally inventive and ever engaging, this is proof if proof be needed that the devil has the best tunes.
4. 20 Feet From Stardom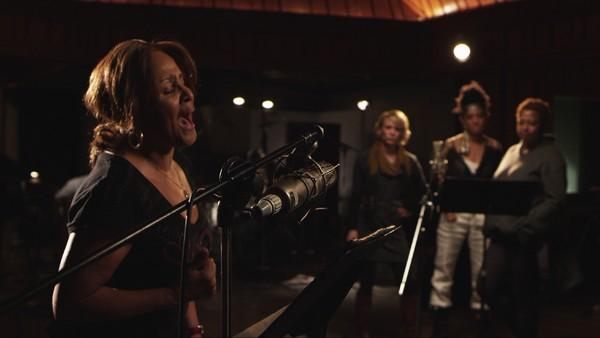 A celebration of some of the music business' unsung heroes, 20 Feet From Stardom is all about putting a name to the voices you've heard so many times, as Morgan Neville's Oscar-winning doc digs into the world of backing singers.
Featuring the likes of Darlene Love, Merry Clayton, and other incredible performers whose names you may not know but whose vocals you've certainly danced to, 20 Feet From Stardom is a melancholic look at a business that can be so rewarding, and so frustrating, all at the same time. There are incredible anecdotes from those on the periphery of the world's biggest rockstars, and superb performances, like Clayton's isolated vocal track from the Stones' "Gimme Shelter". Many of those interviewed are jobbing musicians who accept their status, but it can't help but feel cruel that their contributions so often go uncelebrated.
With talking heads from bonafide A-listers like Bruce Springsteen, this is a star-studded production, but more than anything else it'll give you an appreciation of the sheer physical graft that goes into the singing business. You may just be harmonizing on a chorus, but it'll take it out of you.
3. Gimme Shelter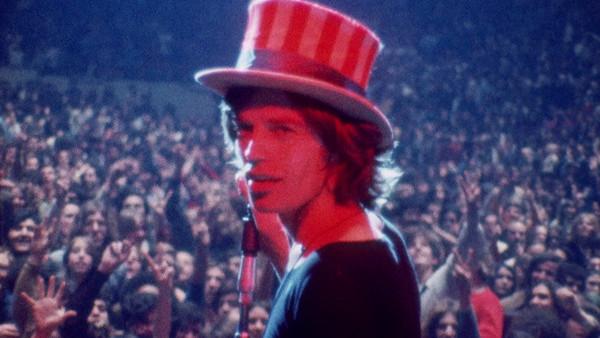 An era-defining documentary, this still-harrowing film captures The Rolling Stones at their world-conquering finest as they tour their incredible run of records between the late '60s and early '70s. It also pinpoints the moment the hippy dream died and something altogether more sinister settled into American counterculture.
Gimme Shelter serves as a concert film for a band who, at the time, may have been the world's greatest. This ultimately pales into insignificance, however. The documentary is most famous for its recordings of the Stones' 1969 concert at the Altamont Speedway, during which 18-year-old Meredith Hunter was fatally stabbed to death by a member of the Hell's Angels, who the UK rockers had hired as their tour security. Co-directors Albert and David Maysles and Charlotte Zwerin adopt a hands-off approach to their film making, simply observing the chaos that unfolds as a peaceful scene turns ugly.
The '60s ended literally and metaphorically around the time of Altamont, but if there are lessons to be learned, it's a stroke of luck that there was a camera there to record the destruction.
2. Don't Look Back
D. A. Pennebaker's 1967 masterpiece invented the rock doc and the myth of Bob Dylan in one fell swoop. Following the Nobel prize-winning songwriter on his 1965 UK tour, the documentary was one of the first opportunities an audience had to watch a rock star simply exist in his natural environment.
As a subject, Dylan couldn't have been much better. He is riding the crest of a wave, writing and playing some of the best music of his career, and coming to the tumultuous end of his relationship with Joan Baez. He is captivating but unprecious with his public image: indeed there are moments in which he acts like a real jerk, one-upping Donovan with a bravura performance just because he can, and needlessly abusing a poor jobbing journalist. The opening scenes serve as a music video for the track Subterranean Homesick Blues, another of the film's groundbreaking moments.
Dylan has been documented and hagiographed half to death by now, but Pennebaker's passive camera catches him in the flesh, and at a pivotal point of an incredible career. Taking aside all it influenced, it remains a superb piece of work.
1. Dig!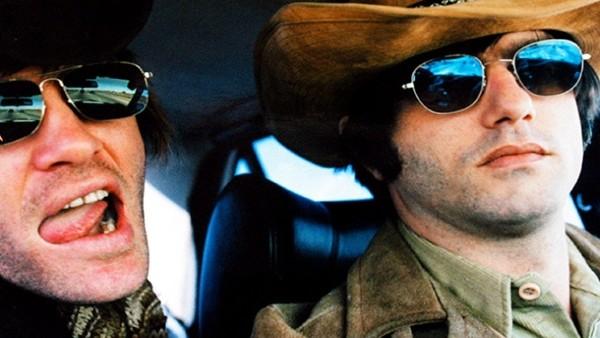 A friendly rivalry turns into an all-out indie war in Ondi Timoner's wild documentary. The director shot over 10,000 hours of footage as two upstart bands, The Dandy Warhols and The Brian Jonestown Massacre, came up together before dramatically falling apart.
The narrative comes down to jealousy, as the Massacre, arguably the better band, stew over their former friends' sudden burst of success. Petty swipes turn to open hostilities as one band rises and the other turns in on itself. The subjects are fascinating, most notably Massacre frontman Anton Newcombe, whose musical talent is outstripped by his self-destructive street. He has the aura of a cult leader but the temperament of a stroppy child, and slowly alienates those around him and blows chance after chance at the big time.
Musicians from either camp have refuted the realism of the finished product, but that hardly matters when the documentary is this outrageously entertaining. Dig! may not hit as heavy as some other acclaimed rock docs, but few films can match the uproarious fun – and killer tunes – of this bonkers film.
Wanna be a better guitarist? Click this link to learn the secret!
https://beginnerguitarhq.com/guitar-exercises/
Thank you for reading my blog. Please read, like, comment, and most of all follow Phicklephilly. I publish every day.
You can check out my books here: https://www.amazon.com/s?k=charles+wiedenmann&ref=nb_sb_noss_1