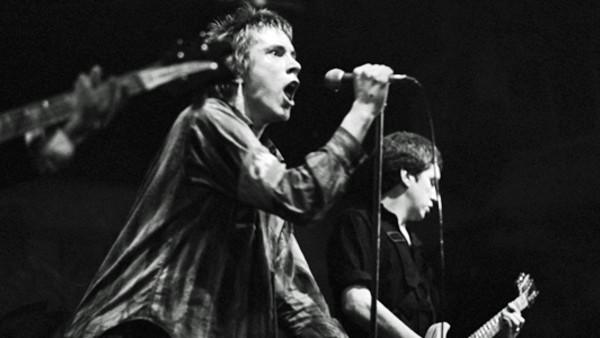 Rock 'n' roll, as a rule, is not built for the faint of heart. You can be a sensitive soul with a message to get across in your emotionally wrought lyrics, sure, but if you're looking to live that life, you've got to be prepared for a little rough and tumble.
The travel, the expectations, the screaming fans – it can become pretty grueling. And in such circumstances, it's no surprise that some – most – rockers decide to kick back and party.
There's indulging in a little carefree leisure time, though – and then there are the extremes to which some of rock's most legendary hell-raisers take things. The music industry is filled with tales of excess and wild behavior, some of them funny, some of them impressive, some of them downright sinister.
The age of the degenerate, uncontrollable, pure id rockstar seems to be fading away – which may be for the best, given some of the legacies left behind – but with a century of hard-hitting, fast-living cowboys behind us, there'll always be the stories to revel in, to be wowed by, and often appalled by.
10. Happy Mondays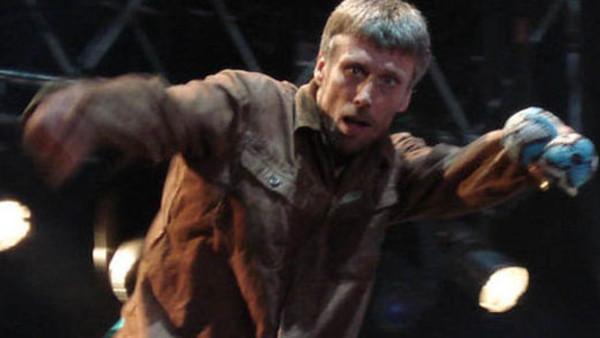 Few bands have caused so much chaos with such good nature as the Happy Mondays. As part of the Madchester scene of the '80s and '90s, hedonism was naturally on the cards, and the band embraced the chemicals as much as any raver. And then, they took things that little bit further.
The Mondays' drug habit was such that they would burn through their record label's money at an astonishing pace, a lifestyle which has led to several members of the band declaring bankruptcy post-heyday. The uber-mellow ecstasy scene of the band's early period led to some great psychedelic throwback records.
Things got sinister when the hard stuff set in during the early '90s. In an attempt to wean the band off heroin, the 1992 album Yes Please was recorded in Barbados, where Shaun Ryder successfully kicked his habit by transitioning onto crack. The sheer excess of this excursion led to the ruination of Factory Records.
Hearteningly, the majority of the Mondays seem to have come out the other side, and while one might argue that the modern mannerisms of Ryder and Bez show remnants of former drug use, the fact that they're still in one piece, and still intermittently performing, is impressive indeed.
9. Guns N' Roses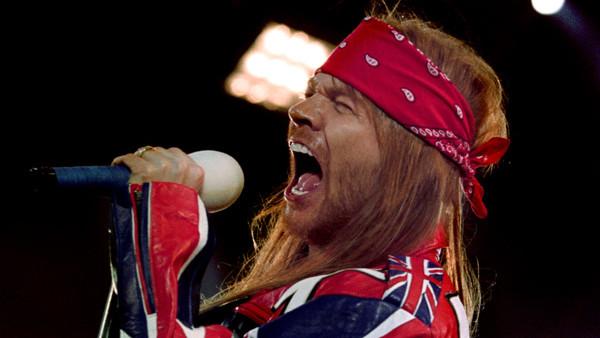 In a heartwarming postscript to the band's '80s heyday, Guns N' Roses guitarist Slash now seems like one of the soundest musicians in rock. Always good for a quip and still clearly in love with what he does, he has, it seems, escaped a grubby scene unscathed.
Things seemed like they could go the other way for a long while. In the 1980s, as well as a brief stint as the biggest band in the world, few acts could have been consuming more booze and gear than Axl and the boys.
Slash took things the furthest when he briefly died in the early '90s after overdosing on speedballs. Resuscitated after eight minutes, it was the wake-up call he needed – a scant 15 years later, he got himself clean. Bassist Duff McKagan, meanwhile, managed to drink enough that his pancreas was swollen to the size of a football by age 30.
Most worrying, though, was the behavior of frontman Axl Rose. While less famous for his substance abuse, the man was a ticking time bomb for much of his career, challenging the entirety of Nirvana to a fight, ruining gigs with his timekeeping and temper, and hiring and firing band members at will.
8. Led Zeppelin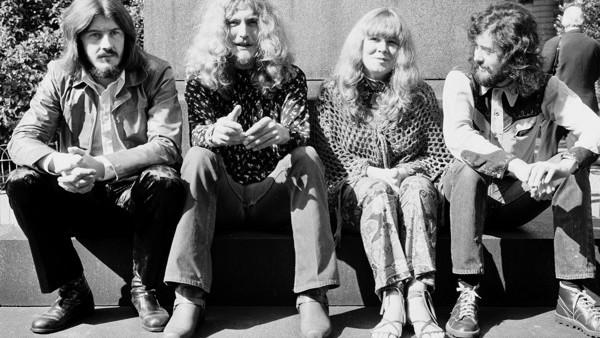 The band that wrote the rule book for rule-breaking rock bands, Led Zeppelin had seen it all and done it all before most notable bands had picked up a guitar or a needle. Some of their exploits are classic tales of wild rockers; others are downright sinister and indecent. One thing's for sure, though: few if any have cleared the bar that Zeppelin set over 50 years ago.
There are particularly famous anecdotes (the mud shark incident, which doesn't bear repeating, for one), but the band was just excess personified full stop. The hotel room trashing, hard-partying, the fast-living group was given its template by the success of Zeppelin, who only got more successful the faster they lived.
They all had their own vices – John Bonham, booze and fast cars; Robert Plant, ladies and eventually heroin; Jimmy Page, black magick and questionable romantic pursuits (to say the least). They flaunted their chaotic lives while putting out eight good to great albums in 10 years, which isn't bad going.
They'll forever be one of the most influential bands ever, but it's debatable which part of their legacy is more important: the sound, or the decadence.
7. The Beach Boys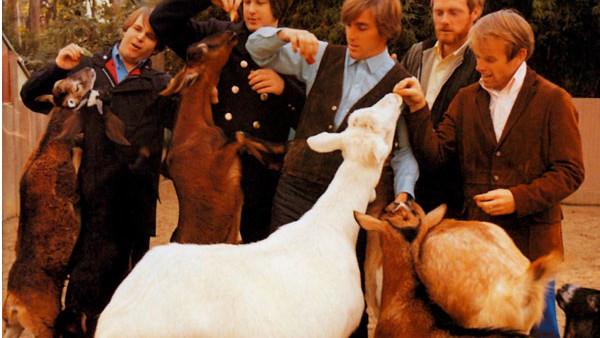 The clean-cut California surf enthusiasts may not strike you as the hardest partying outfit, but between the precise harmonies and musical innovation was a shockingly dark side, particularly in its most talented and most charismatic members, Brian and Dennis Wilson.
Brian, the epitome of tortured genius, raised hell primarily in his own mind. With the weight of the group on his shoulders and feeling in direct competition with the Beatles, he pushed himself into increasingly ambitious works through unconventional means, turning his mansion into a recording studio and filling it with sand.
His drug usage made him a hermit for a while, but that streak of self-destruction was more explosive in younger brother Dennis, who embraced the fast living sixties more than most. A major star before his 20s, there was no way he wasn't going to embrace the lifestyle afforded to him by his group's success.
So free-spirited was Dennis that he allowed the Manson family, pre-murders, to crash with him for a long while, an association he regretted to his premature death. It doesn't get much more literally hell-raising than that.
6. Butthole Surfers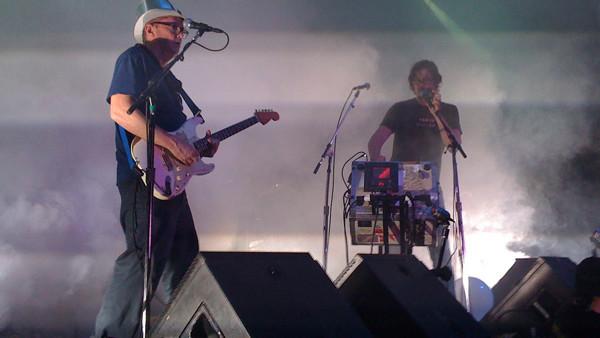 The legendary Texas band thrived on pure chaos. Their records are brash and irreverent, at times impenetrable, others brilliant. Their live shows were known and loved for their visceral, unpredictable nature (which later became pretty predictable, with audiences showing up specifically to become embroiled in the chaos).
The band built their own mythology, telling anyone who would listen of their daily routine – LSD-laced cornflakes, whisky, and gin being the regular diet for a six-month-long European tour – but they were no idle talkers. For those caught up in their drift, they were a frightening proposition, with concerts turning into orgies, brawls, or both.
The band's music has been influential for heavy hitters like Kurt Cobain, but few since have been able to capture the sheer weirdness of the Surfers, who have burned enough bridges to sabotage a dozen careers, but always seem to come bouncing back,
Now well into middle age, the band's core members have barely changed at all, still more than willing to catch a ban from various prestige festivals through sheer belligerence. Somehow, though, they always seem to bounce back.
5. Aerosmith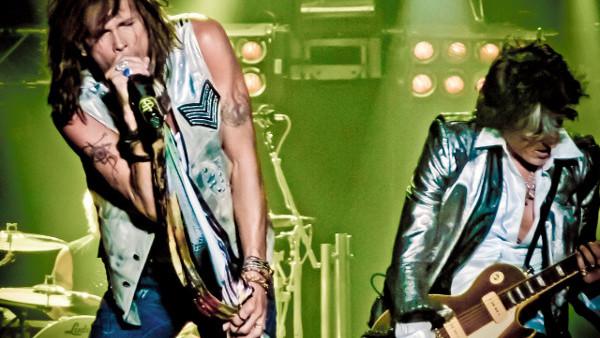 You don't get a nickname like "The Toxic Twins" without putting in some serious mileage. From the late '70s to the tail end of the '80s, Aerosmith's Joe Perry and Stephen Tyler were unstoppably indulgent. Given their status in the scene at the time, they've partied to extremes few could afford to top.
Perry, for example, hired a roadie whose sole responsibility was to sort him out with a bump of powder during a performance. Aerosmith had no time for admin – they had the money to ensure that they were fully topped up at all times; they had only to enjoy the spoils of war.
Burnout was inevitable, of course, and the rampant self-destruction led to infighting and a downturn in quality. Gigs were ended prematurely by Tyler, too blasted to notice they'd only just started playing. In due course, the band decided they had too good a thing going to let substances get in the way – they entered rehab and came out an entirely different proposition.
Aerosmith is now the power ballad band, rather than a group of raucous rockers. And while their bank balance and their health have taken a step in the right direction, the danger and the riffs are long gone.
4. The Sex Pistols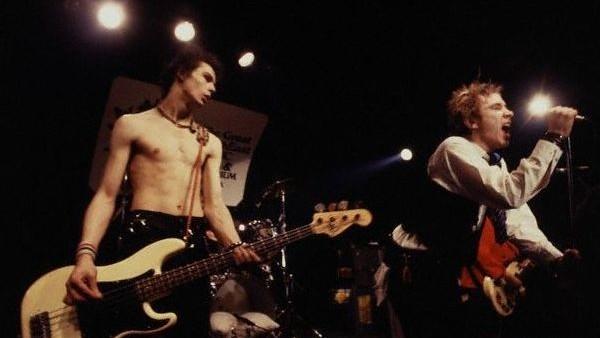 It's no secret that the Sex Pistols, far from the new voice of gritty British discontent, were essentially a manufactured act. While they may have been the image-centric brainchild of Malcolm McClaren, though, they used their status as the country's most dangerous group to live faster and harder than any other boyband you'd care to mention.
The Pistols were pure combat and codified much of what we now associate with punk: the antagonism, the spitting. Their gigs could turn into brawls, especially when they took the act to the USA, where crowds could be riled into launching glasses at the group, who lapped up the hatred like milk.
Chief among the miscreants was bassist Sid Vicious, hired for his look and attitude rather than his musical skills. While he didn't contribute much musically, the band's mythology resolved majorly around him. He attacked journalists, leaped with both feet into the heroin scene, and overdosed not long after (allegedly) murdering his girlfriend – a charming character all around.
They took on the monarchy and won (sort of), and brought unpalatable music and lifestyles to the mainstream. They may have been performatively outrageous (see: the Bill Grundy show), but few acts have made as much of a scene with so little time.
3. Robert Johnson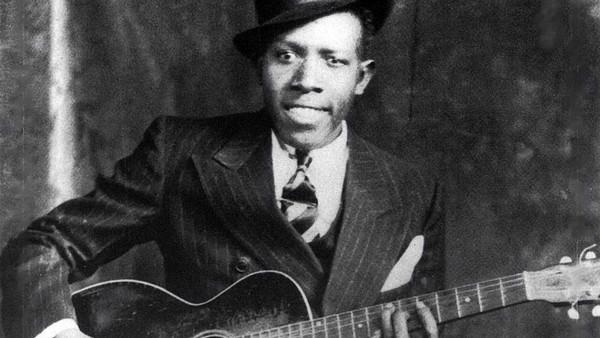 Among the most mysterious figures in the history of rock, the famous Robert Johnson story purports that he sold his soul to the Devil in exchange for his legendary guitar prowess. One of the masters of the Delta Blues, Johnson's relatively small back catalog means it is his wild and mysterious life that is now better remembered than the music itself.
Johnson spent much of his brief time wandering the earth (or, more specifically, America), peddling his blues and enjoying the fringe benefits afforded to a musician of his caliber. He would form relationships in every town, staying with various women who knew nothing of one another's existence.
Johnson's (possibly apocryphal) demise only serves to add to his legend: it is said that the notorious womanizer was poisoned – by a jilted lover, a jealous husband, or a rival, no one can be sure. Historians suggest he may have died of boring old syphilis – which, given his lifestyle, seems believable.
Whether or not he bartered with Satan, Johnson was one of 20th-century music's first great wildmen, in a time when you could simply split town once you'd pushed your luck too far.
2. Mötley Crüe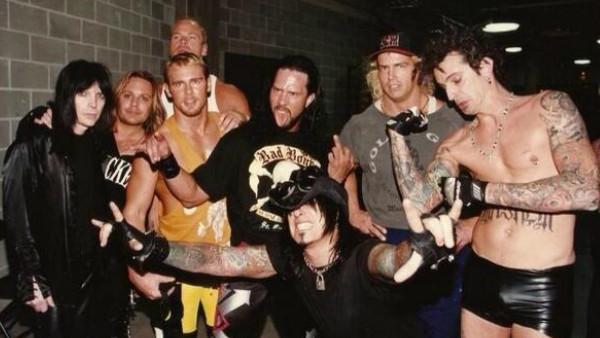 Quite bad Mötley Crüe's film The Dirt shows the group being out-extremed by Ozzy Osbourne, who cheerfully laps up urine and snorts a line of ants to wow the Californian rockers. While that anecdote sees Ozzy come out on top, though, there can be few acts for whom partying took such precedence as the Crüe,
The lifestyle suited the quartet, who embraced every faucet of rock stardom from the off. More groupies, more drugs, more booze. The band's increased status directly correlated with the scale of their partying. They behaved like monsters for a good decade and got away with it because they were so popular.
Perhaps the most metal moment of their careers came when Nikki Sixx wrote the song "Kickstart My Heart" based on an overdose which led to his heart genuinely being restarted with adrenaline, allowing the Crüe bassist to join Slash in the "has been dead for a bit" club.
In one of the easiest gigs in journalism, author Neil Strauss got a book published simply by writing down all the grotty stuff Mötley Crüe got up to in the '80s, and it remains a classic of the genre – basically the Bible for bands whose ambition is to live the rock star cliche.
1. GG Allin & The Murder Junkies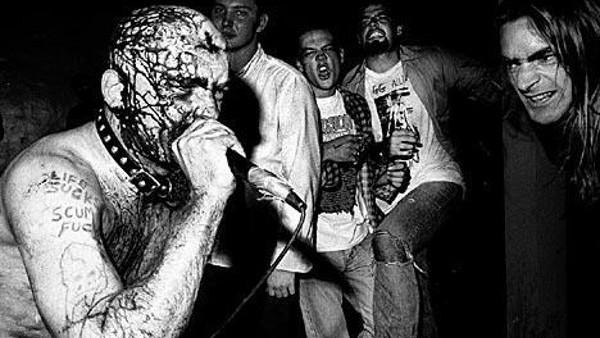 You know you've sealed your credentials as a hell-raiser when you're far, far more famous for being an undeniably disgusting human being than you are a musician. You know you're not in for a gentle night of cheery tunes when you go see a band called "The Murder Junkies", but audiences had never seen anything like GG Allin.
Allin would appear on stage, undress, and swiftly soil himself – and that was for starters. Fights with audience members were routine, and if a Murder Junkies gig ended without the frontman filthy, bloodied, and in the bad books of the venue owner, then you'd caught him on an off night.
The music was secondary to the performance, but in his lyrics Allin was ever incendiary, cheerfully throwing in racism and misogyny, ostensibly to provoke controversy and debate, rather than out of any real hatred. Naturally, you'll find few backers for his discography these days.
Allin died predictably young, and he went out as he would have wanted – with his unpreserved, bloated corpse taking pride of place at a funeral-cum-party, during which his friends got loaded and posed with the carcass. There'll never be another GG Allin, and that's probably for the best.
Wanna be a better guitarist? Click this link to learn the secret!